Free Group Office demo installation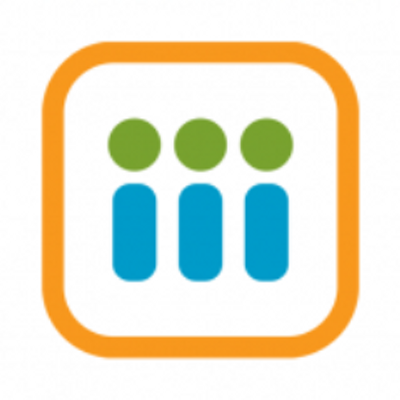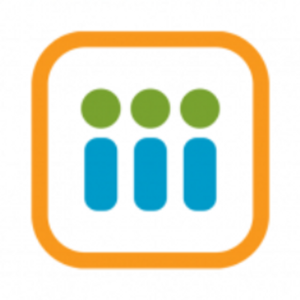 Group Office Logo
Want to quickly see how the open-source software Group Office works? You'll find a free and updated demo installation of Group Office here.
Before using this demo please notice:
Option 1: Shared and self resetting Group Office demo
There is a public demo installation of Group Office which is shared with others and resets itself hourly. You can access it by visiting the following link:
Option 2: Request your own Group Office demo installation
You can request a own demo instance with a lifetime of 24 hours. This is ideal if you don't want to have your settings overwritten by other users of this website. Just use the following form and receive a link to your free custom instance within seconds:
About Group Office
Group Office is a collaborative software, customer relationship management and document management system developed using PHP. With the release of Group Office 4.0 in 2012 the PHP framework was completely rewritten using the Model View Controller design pattern. It is a dual license commercial/open source groupware released under the AGPL/proprietary license. The product was created by a Dutch company called Intermesh and is available in two versions. The open source version is called Group Office Community and is available on Sourceforge for download. Group Office Community features include email, calendar, file sharing address book, task management, notes and newsletters. The commercial version of the product is called Group Office Professional and includes some additional features like help desk, time tracking, mobile sync, project management and document editing. Some separate add-ons like billing and document search are also available.
If you want to get a full Group Office review you can download it and go through the installation process on your own server, or you can get the cloud version hosted at Intermesh. Following recommendations you should know that you will need a LAMP environment and a Linux system software. However, it also runs on other Unix systems, including BSD Unix, and Mac OS X. If you're interested in how a Group Office demo works you can go to their official website and use the login credentials available to login to the online demo. To get a preview of the Group Office theme and overall appearance you can check out the screenshots below.
The Group Office demo site will walk you through the available functionality and help you better understand how you can use the Group Office features to your advantage. The task manager allows you to keep your tasks organized and to easily sync them to your other devices. To protect your privacy or any sensitive data you can also encrypt any notes you might have. The built in bulk emailer allows you to send customized newsletters to your users. The admin demo for the professional version gives you the ability to offer support to your customers through the help desk feature. Keeping track of the time spent on different projects help you create reports and accurate invoices for your clients. In order to edit documents you can use the built in functionality or Google Drive if you prefer browser editing.
If you want to customize the appearance of your Group Office themes all you need are some CSS skills in order to create your own icon set. You can follow the guide on customizing Group Office themes to see all the files you need to modify and override.
Key Facts
| | |
| --- | --- |
| CMS name | Group Office |
| User rating | |
| CMS Categories | CMS / Portals, CRM |
| Current version (stable) | 6.4.218 |
| Latest release date (stable) | 05/25/2016 |
| First release date | Unknown |
| License | GNU Affero General Public License |
| Supported languages | Chinese, Italian, Croatian, Czech, Danish, English, French, German, Greek, Norwegian Japanese Dutch, Russian, Spanish |
| CMS Demo available | (see above) |
| Admin Demo available | (see above) |
| Helpful Links | |
Screenshots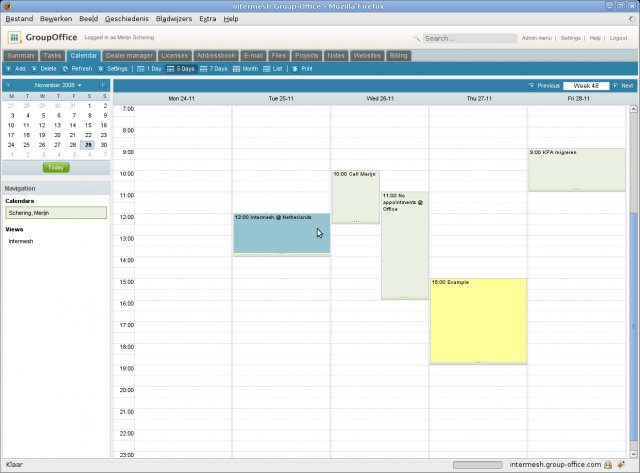 Group Office calendar preview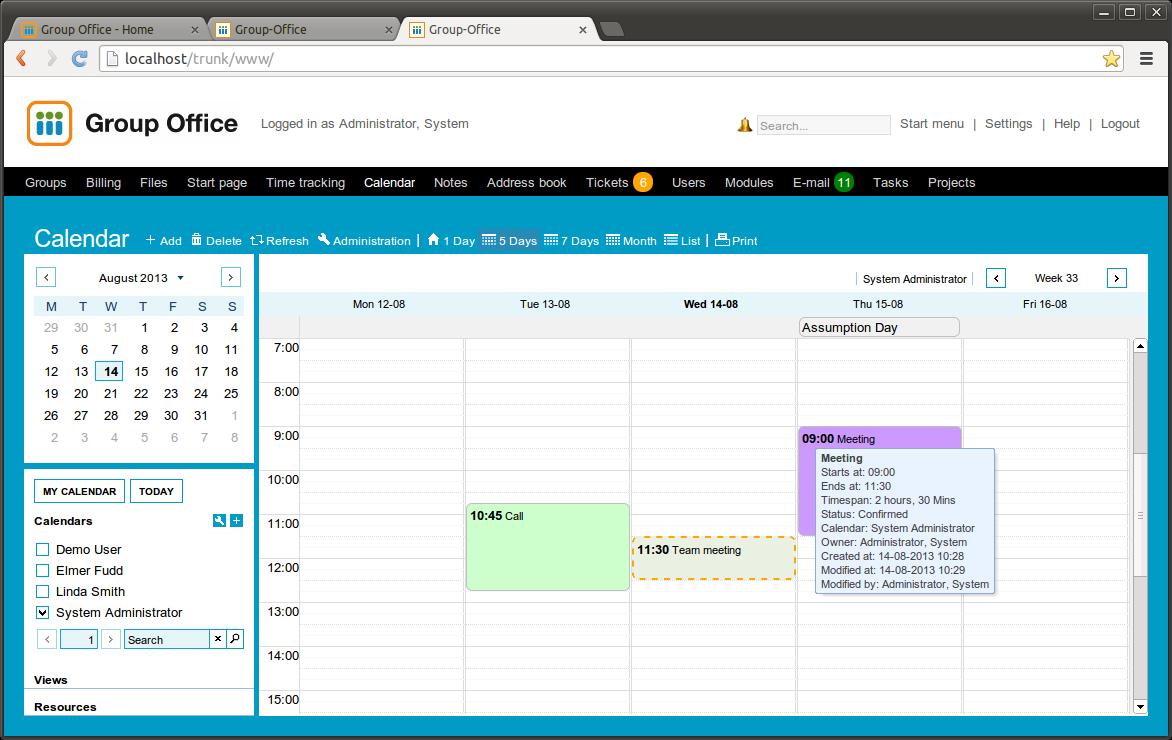 Group Office Features - Calendar Preview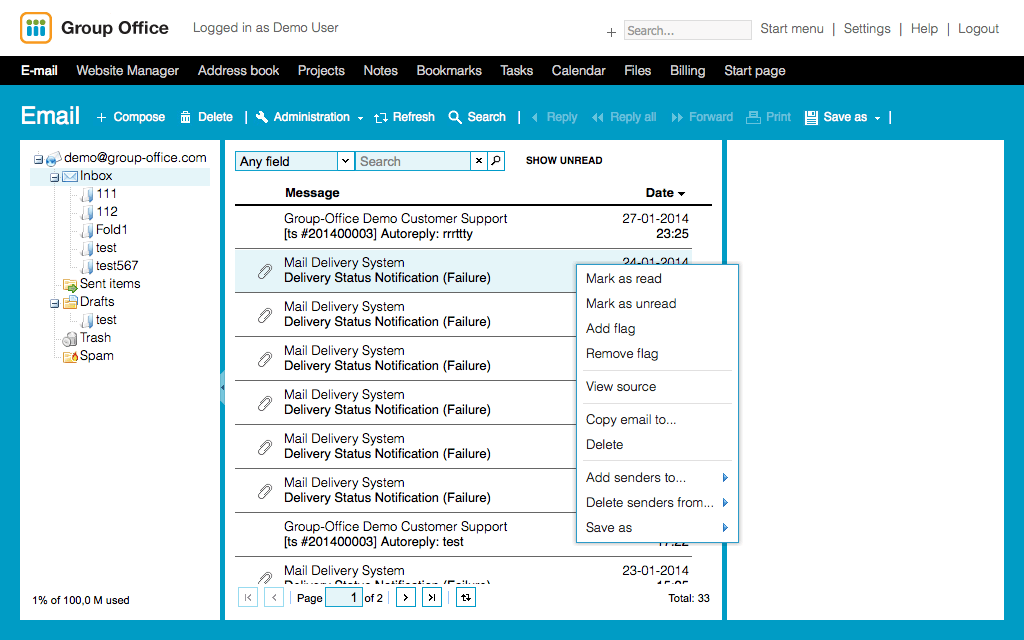 Group Office Features - Email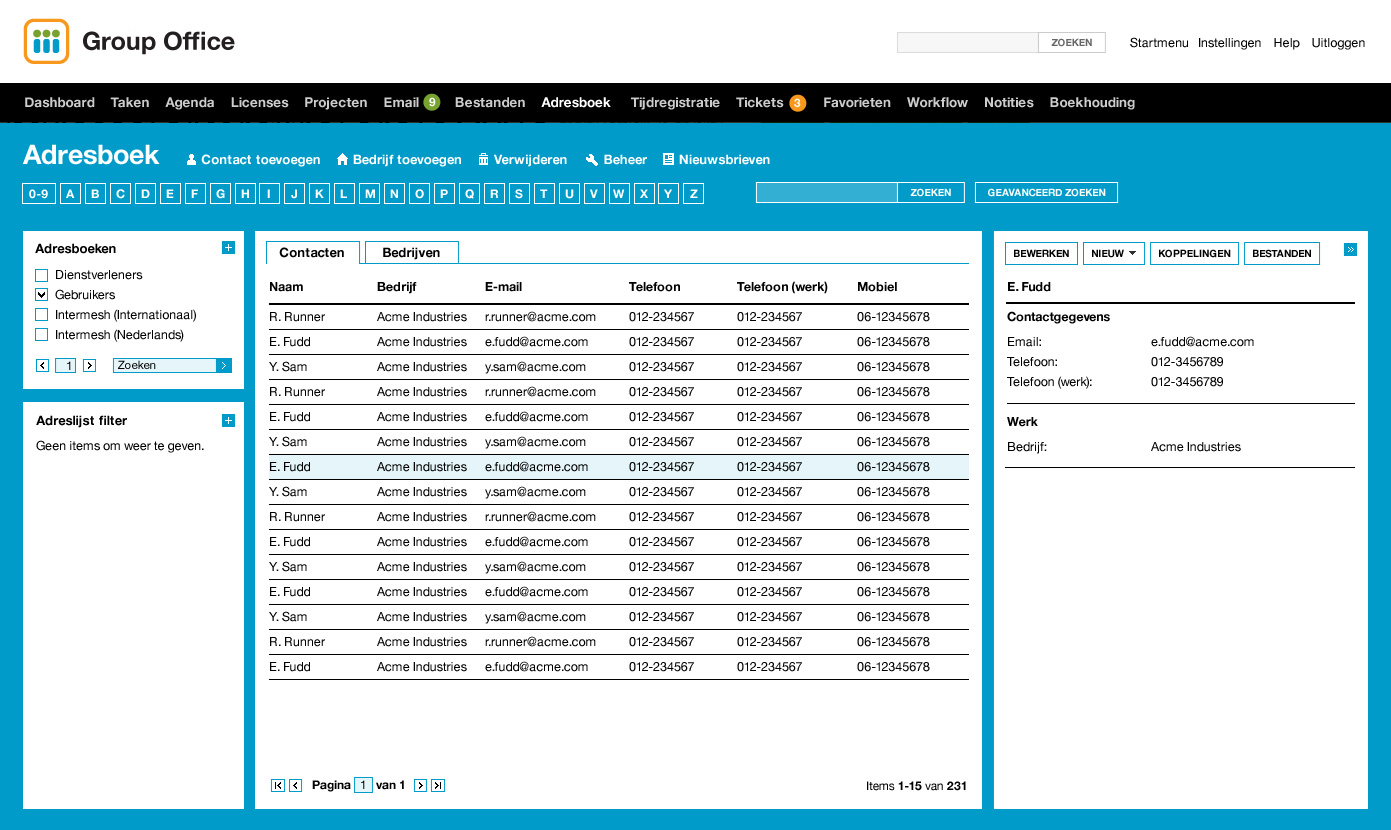 Group Office Features - Addressbook preview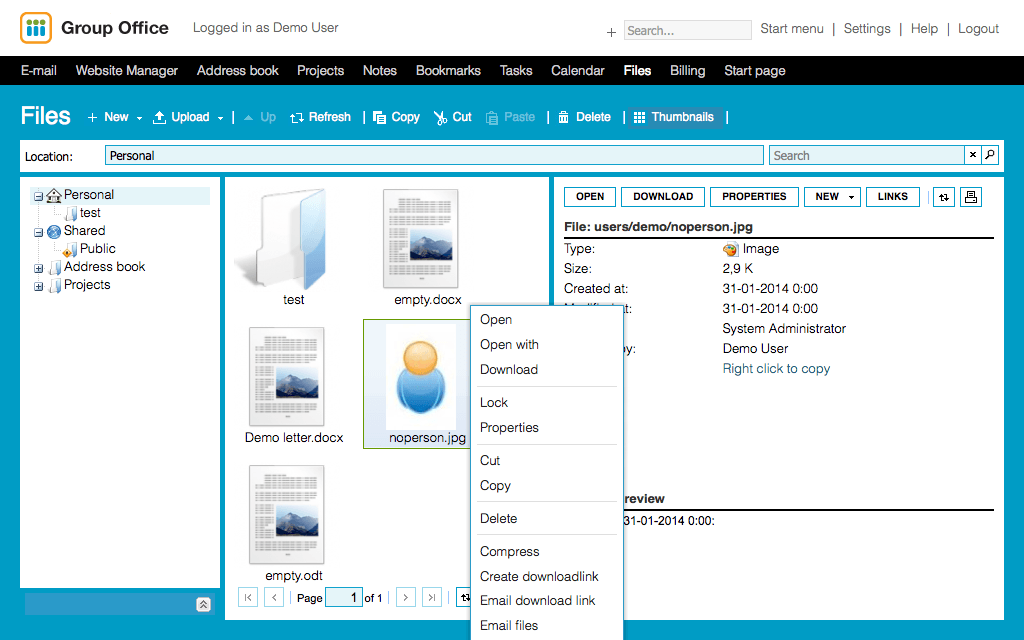 Group Office Features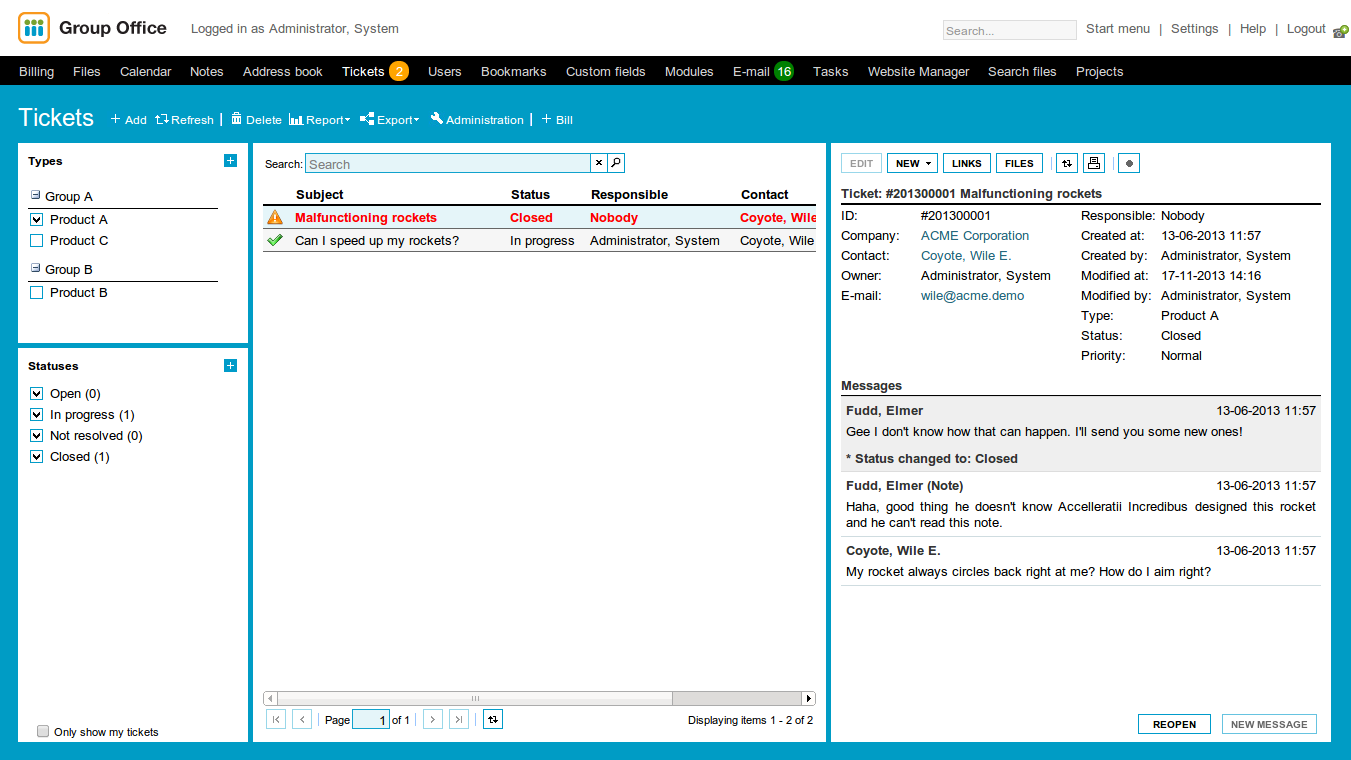 Group Office Features - Helpdesk preview