Free nopCommerce demo installation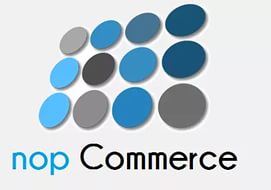 nopCommerce Logo
Want to quickly see how the open-source software nopCommerce works? You'll find a free and updated demo installation of nopCommerce here.
Before using this demo please notice:
We are currently updating the nopCommerce demo. Please check back shortly. There will be a new version up soon.
About nopCommerce
NopCommerce is a free open source ecommerce solution developed using ASP.NET MVC 4.0 that uses an MS SQL Server to store information. Russian developer Andrei Yaroslavl first started working on the project in 2008 and one year later its company was founded and expanded to a company of two. Later that same year, Microsoft recognized nopCommerce as important and included it to Microsoft Web platform Installer. The nopCommerce features introduced by the first version were pretty basic and focused on the essential components of any ecommerce solution. Some examples of initial nopCommerce features include order processing, attributes, plugins, discounts and tax and shipping support.
As an ecommerce solution, nopCommerce is amongst the top providers, with a market share of 2.0% and with nearly 2 million downloads worldwide. NopCommerce is available for download free of charge, but an extra fee has to be paid for white-labeling. Starting with 2014, the documentation also became available for download free of charge. The software has an active community of developers actively working on improving nopCommerce features and providing support to those in need.
If you want to get a complete nopCommerce review and try nopCommerce features you can go to their official website and login to their nopCommerce demo. The admin demo will show you how the dashboard looks like and how you can customize the frontend of your nopCommerce demo site. The screenshots below will also give you a preview of how a nopCommerce demo looks like, what are the available features and options in the admin panel and how you can customize your online demo.
You can also download the software following the link below and set up your own nopCommerce demo. Just make sure you meet all server requirements before going through the installation process. For a successful installation of the software you will need a Windows 7 or above operating system and a Windows Server 2008 or above. Supported databases are MS SQL Server 2008 or above and MS SQL Server Compact 4.0 or above. Depending on the software version you are installing, these may differ, so it's better to read the full documentation available on their website before moving forward with your nopCommerce demo site.
Once the installation is complete you can start customizing your demo store and change its appearance using one of the different nopCommerce themes. One of the nopCommerce key features is its pluggable modular/layered architecture that makes it easy for developers to create new extension, plugins and modules that extend current functionality and to create and manage your online stores. In the nopCommerce marketplace you can find a variety of nopCommerce themes available for free or not, depending on their design. There are also other examples of nopCommerce available for purchase from third party developers.
In the nopCommerce Marketplace you will also find a variety of extensions and plugins that will extend current nopCommerce features. This is also the place where you can find the 30 language packs available for download, different modules and plugins for payment options, shipping, user interface, marketing and sales or customers. Just choose the category you're interested in and download your module or extension. The software also has an API that allows developers to create new extensions and extend current functionality.
Given that the software has gained a lot of popularity and brand awareness over the years, it is currently in the top 5 most downloaded applications provided by Microsoft Web Platform Installer and in January 2016 won CMScritic's "Best eCommerce for SMB" award. The latest version available for download is 4.00 and was released on November 9, 2017 under the GNU General Public License.
Key Facts
Screenshots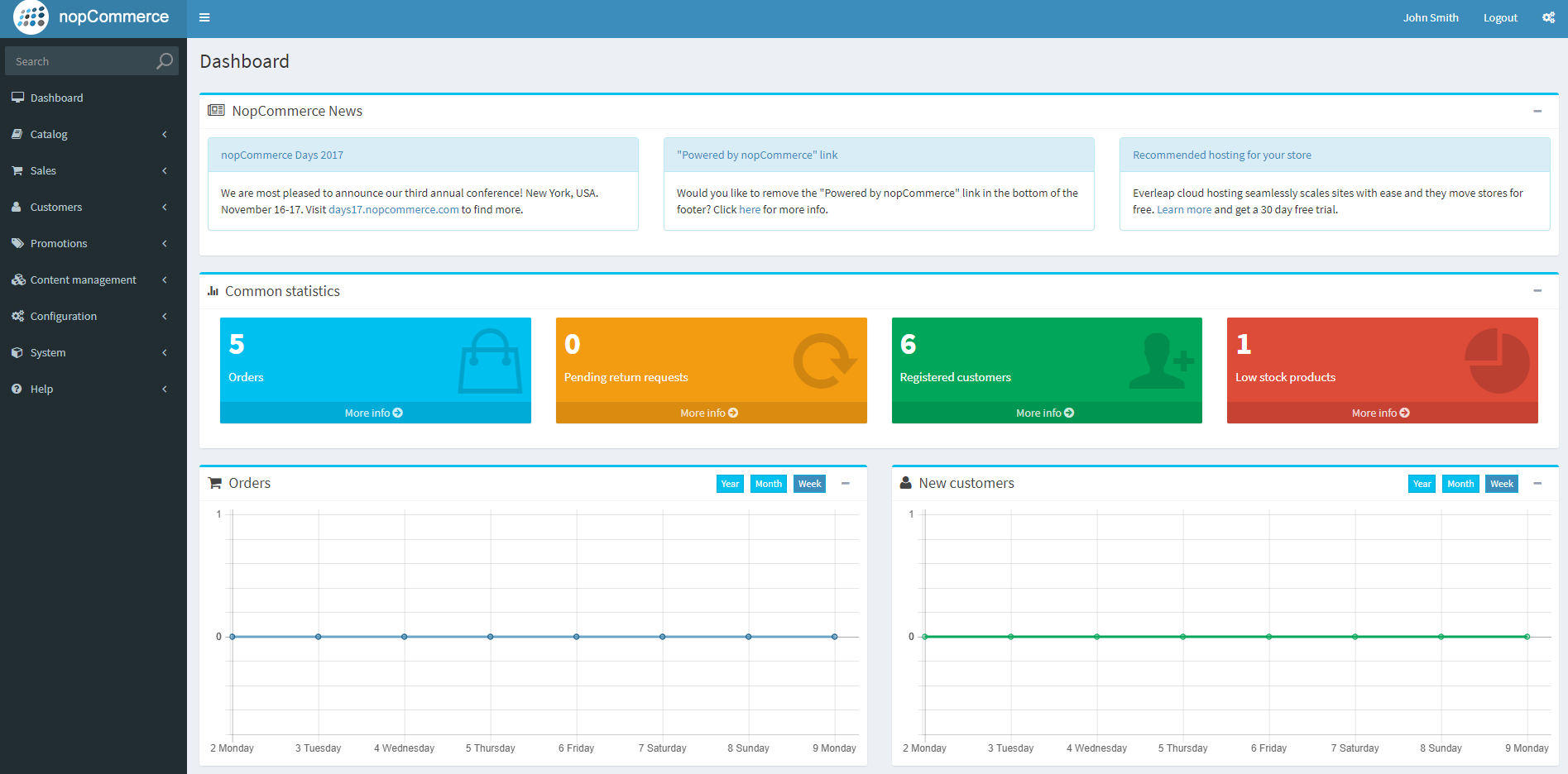 nopCommerce admin panel preview

nopCommerce demo admin login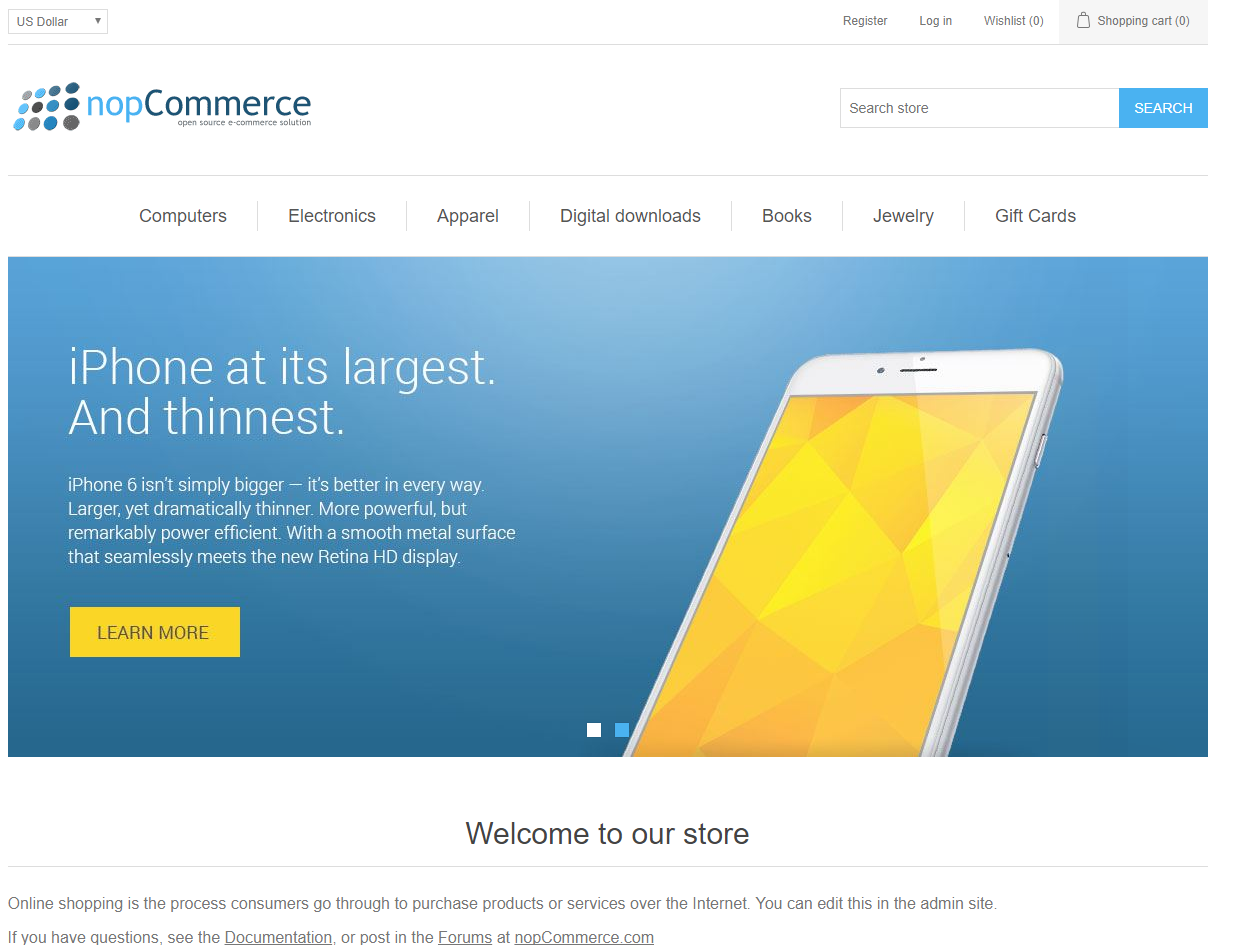 nopCommerce shop demo frontend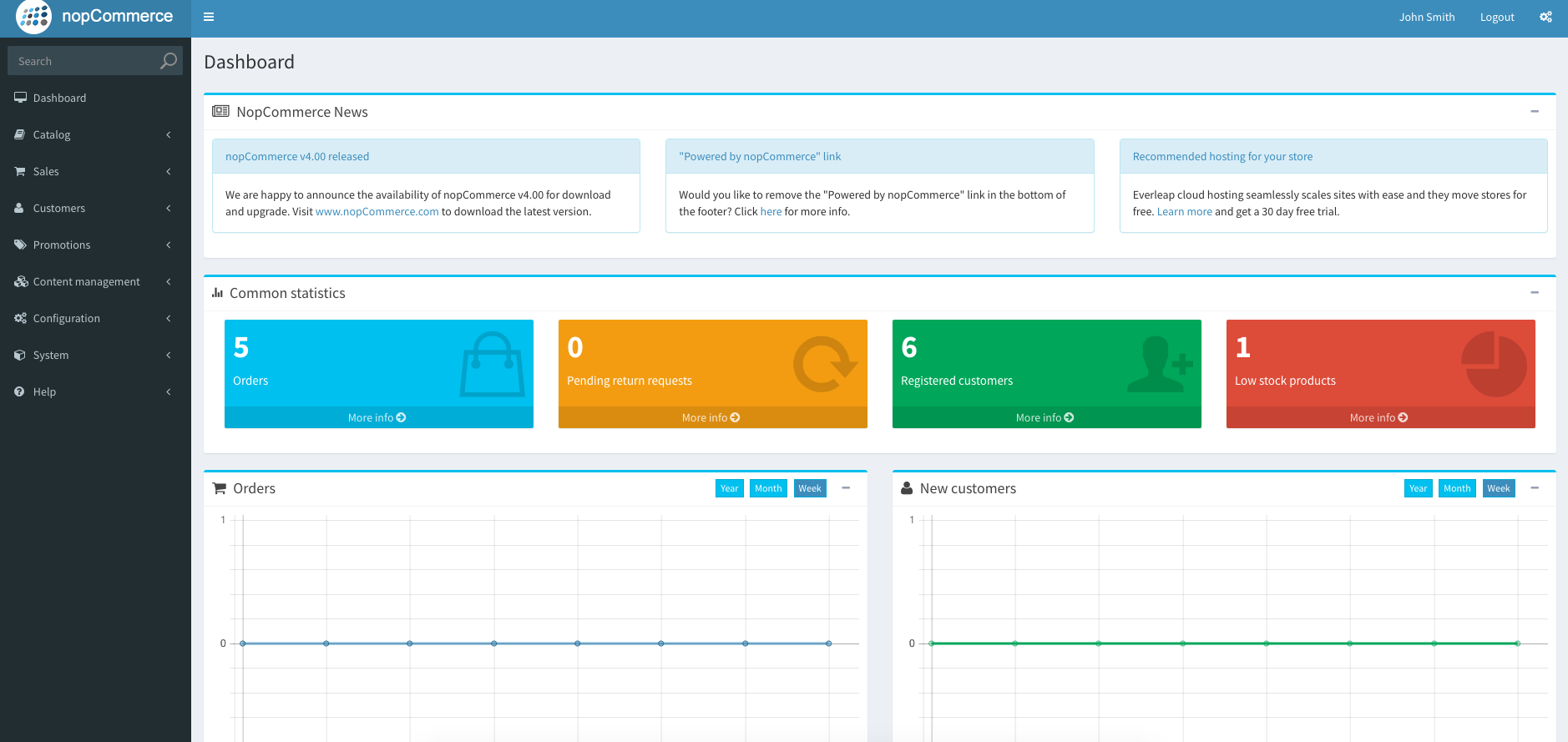 nopCommerce Admin Demo - Dashboard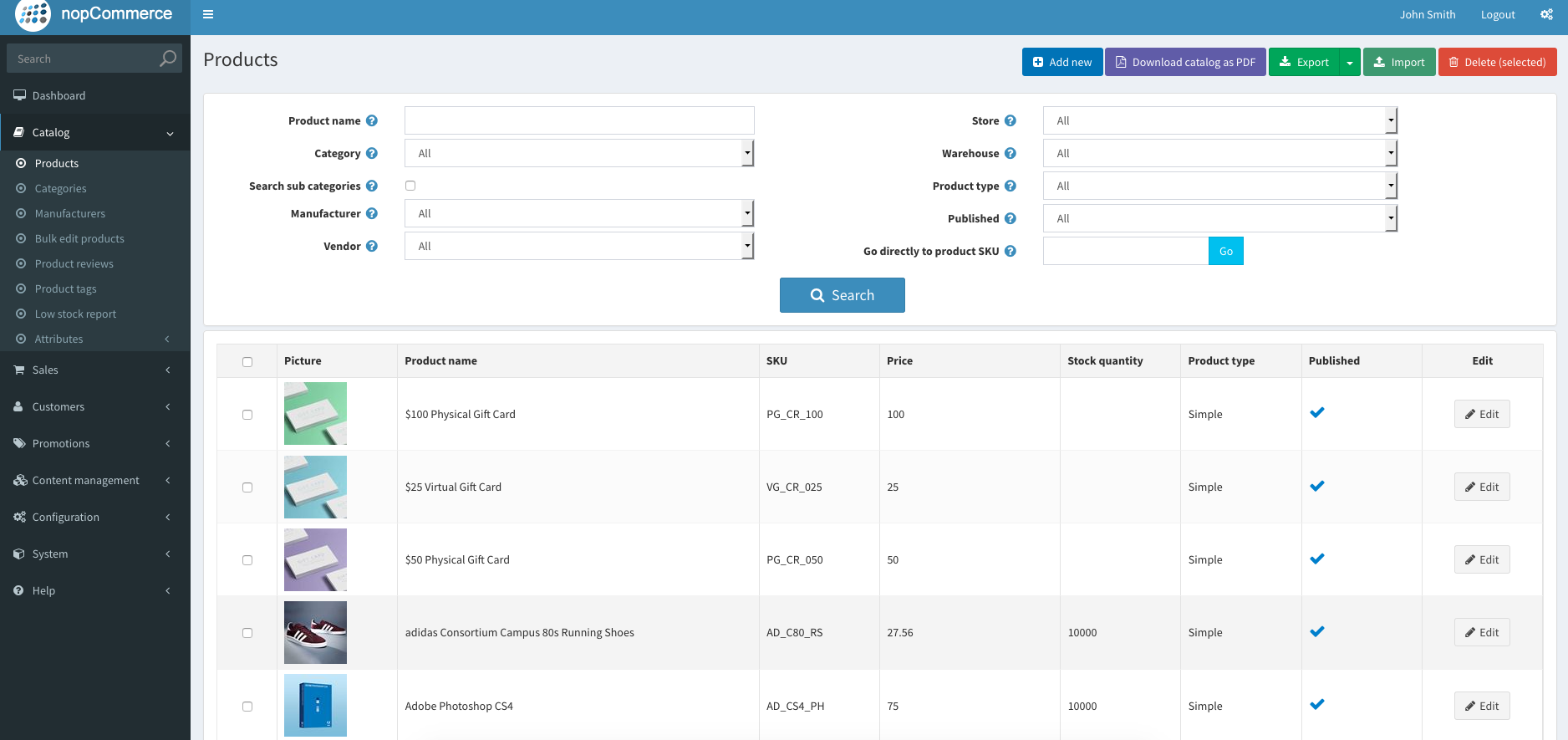 nopCommerce Admin Demo - Products Catalog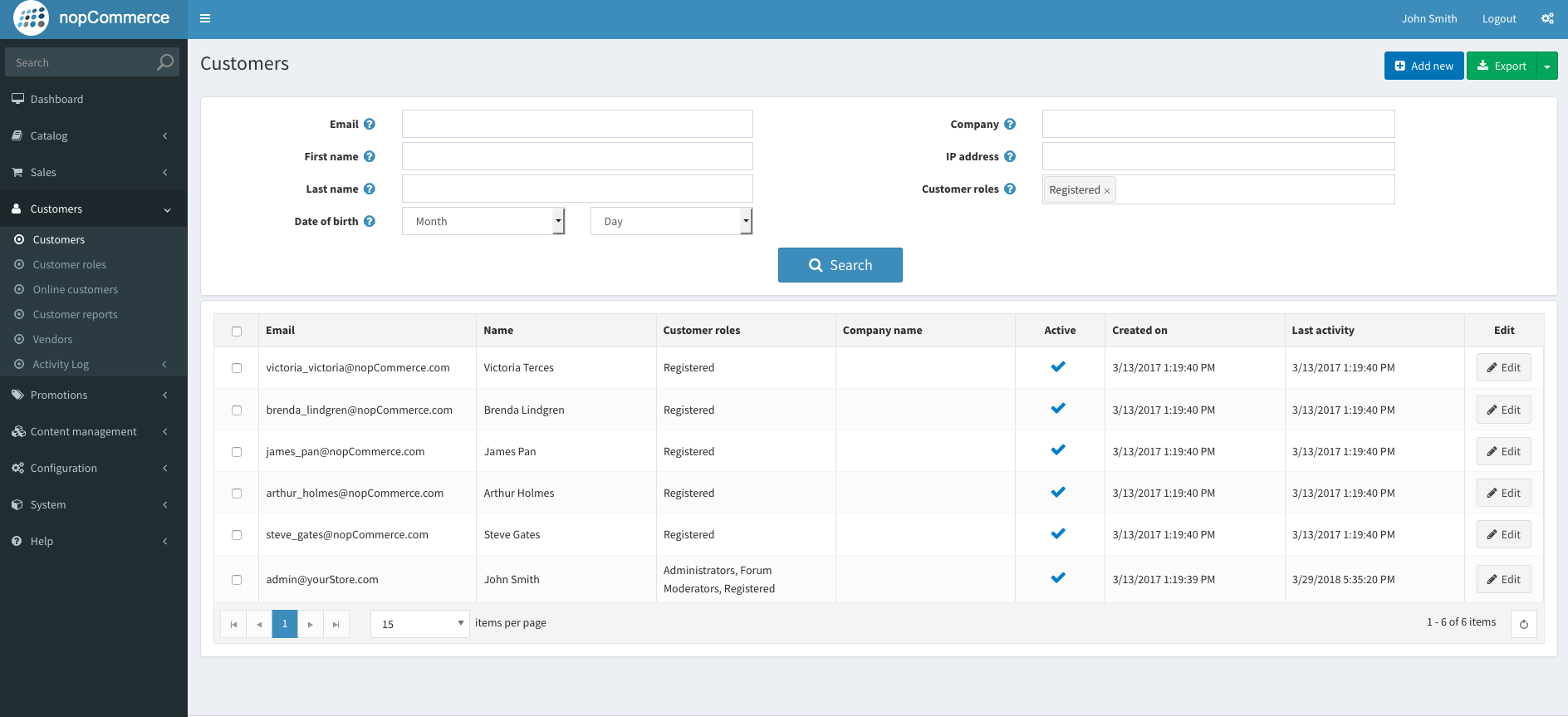 nopCommerce Admin Demo - Customers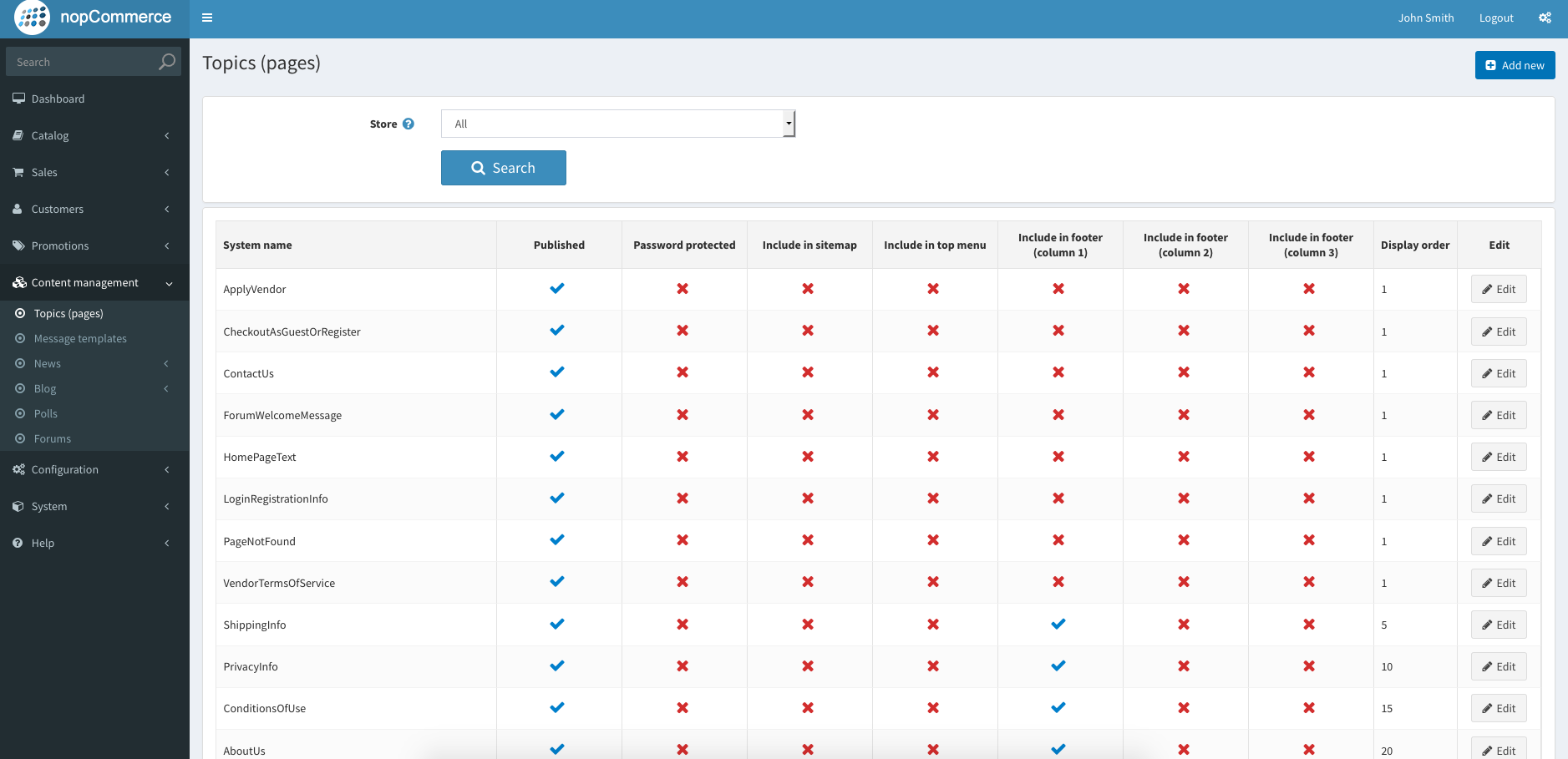 nopCommerce Admin Demo - Content Management