Free SeoToaster Ecommerce demo installation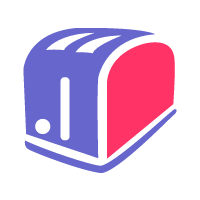 SeoToaster Ecommerce Logo
Want to quickly see how the open-source software SeoToaster Ecommerce works? You'll find a free and updated demo installation of SeoToaster Ecommerce here.
Before using this demo please notice:
Option 1: Shared and self resetting SeoToaster Ecommerce demo
There is a public demo installation of SeoToaster Ecommerce which is shared with others and resets itself hourly. You can access it by visiting the following link:
Option 2: Request a own SeoToaster Ecommerce demo installation
You can request a own demo instance with a lifetime of 24 hours. This is ideal if you want you don't want to have your settings overwritten by other users of this website. Just use the following form and receive a link to your free custom instance within seconds:
About SeoToaster Ecommerce
Ok, what is it then?
A very intuitive Ecommerce site builder with a fully integrated shopping cart & B2B quote engine.
The most advanced built-in SEO E commerce solution right out of the box including automated canonicalization, 301, deep-links, micro-data, silo building, and more
SEOTOASTER V2 E commerce is built over SEOTOASTER V2 CMS thereby offering a complete front-end edition and administration CMS for both your content and product pages (watch the video below to see what it means for instance when creating a product list for a page). Once logged-in, the admin area appears on the right-end of the screen while you browse your website.
The first cloud CMS where websites, regardless of where they are hosted, can be connected with each others, centrally marketed and managed via subscription to SEO Samba's Internet marketing software.
A powerful yet easy to use Ecommerce and Content Management System
How to list products on a page with seotoaster from seotoaster on Vimeo.
seotoaster is easy for content writers, and website administrators featuring complete front-end edition.
seotoaster is easy for web designers requiring only 4 HTML template and 2 CSSto build a complete theme.
seotoaster is a dream come true for E commerce website developers. Based on PHP 5, MySQL 5, & Zend, SEOTOASTER is full OOP E-commerce CMS with a tight core.
seotoaster requires a single core to power and revise multiple websites hosted on a same server.
seotoaster features a fully integrated shopping cart and complex sale or b2bEcommerce quoting engine configurable in 60 seconds
seotoaster is truly the most advanced SEO CMS right out of the box, no plug-ins required; featuring automated 301 redirection creation, automated optimized on-site linking, automated link sculpting using JS, and even point and click link siloing. It also builds products pages using micro-formats, and web, news and product XML sitemaps
seotoaster is also the foundation for scalable successful web businesses; Build one, two and more websites, host them wherever you wish, then network them all to centralize your SEO and compound your marketing impact with a subscription to SEO Samba's SEO software.
seotoaster ships with a set of sexy themes ready to power your next project. Additional free websites themes are also available for download from our free websites themes store.
seotoaster includes a plug-in system and store REST API to extend its functionalities
1Shopping Cart Screens
Tremendous performances with search engines through the use of micro-formats and other unique built-in SEO features including link siloing for multi-product lines stores. A Quick configuration, but also an amazingly pleasing feeling when working with your store.
2Quote Engine Screens
A single box check, it's all what it takes to enable the powerful built-in quote engine selling tool. Your website visitors request a quote, you can then edit and built quotes to serve their needs, emails are dispatched automatically with a link to a private URL and a PDF version of the quote. You can manage incoming quote request, change status to sold or lost, or even create quotes from scratch if you sell also over the phone.
3Content Management Screens
Always our easy-to-use inline editor, and now with both a blog engine sending pings automatically to blog directories and search engines, as well as an easy-to-use member only page creation and membership account management facility.
Key Facts
Screenshots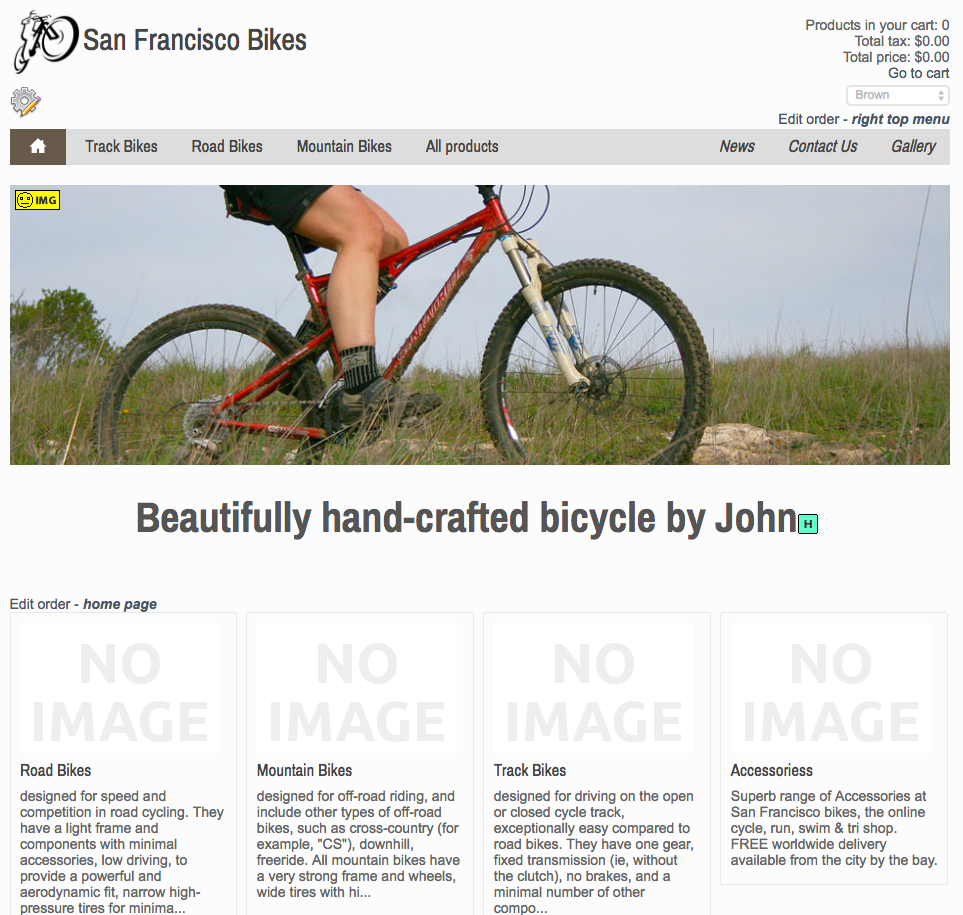 Demo frontend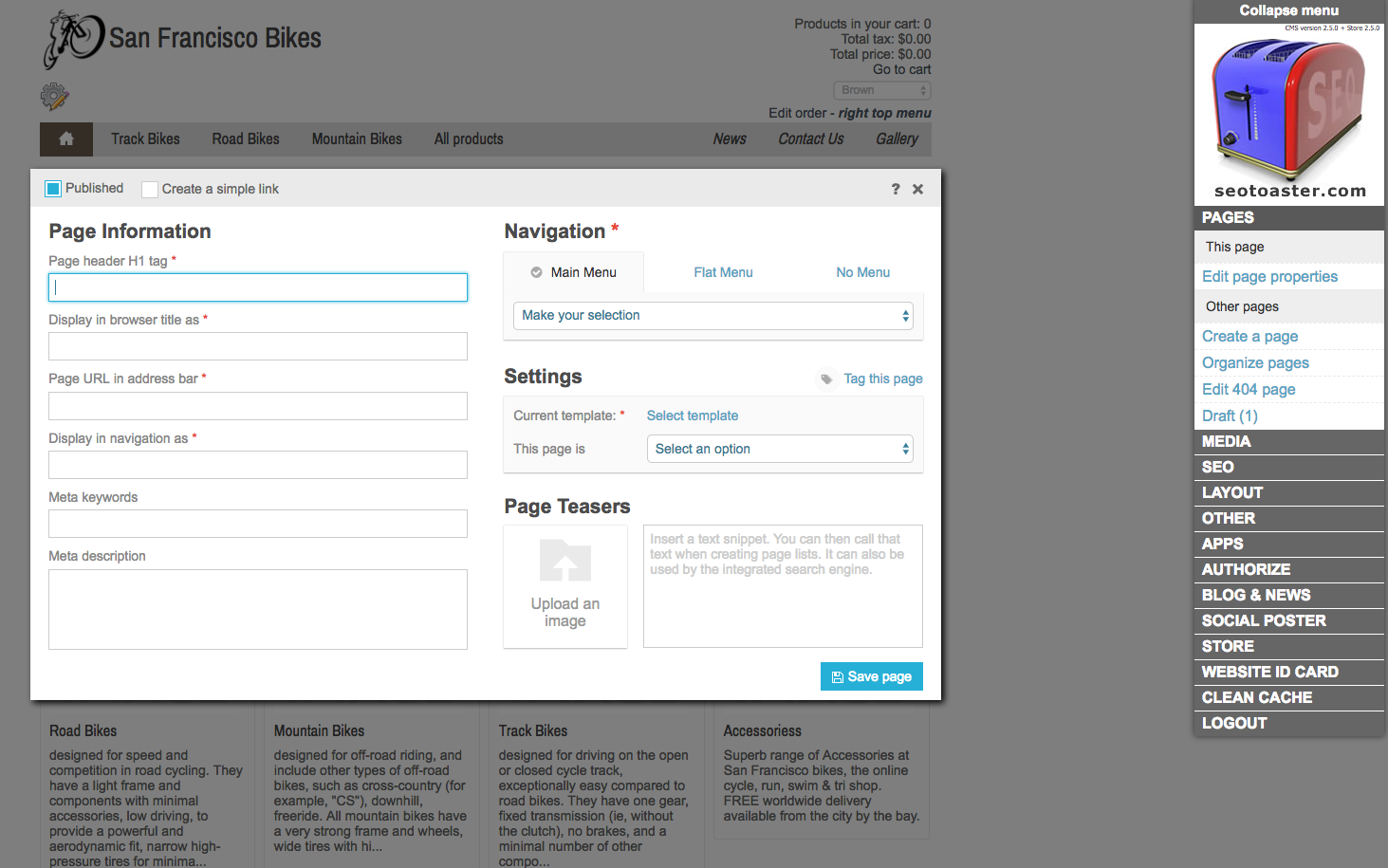 Demo editor