Free ocPortal demo installation
Want to quickly see how the open-source software ocPortal works? You'll find a free and updated demo installation of ocPortal here.
Before using this demo please notice:
We are currently updating the ocPortal demo. Please check back shortly. There will be a new version up soon.
About ocPortal
ocPortal is a free open source content management system showcasing all the features you need to build a modern, sophisticated website. It targets all types of customers from small businesses to large enterprises. While it offers a large array of features, its functionality can be extended through plugins and its API, which is fully documented. Some examples of key features include a WYSIWYG editor, newsletters, discussion forums, photo galleries and style wizards.
If you want to get a more comprehensive review of this content management system you can download it and set up your own ocPortal demo. You can also customize the way your demo site look through various themes thanks to its advanced theme technology that allows you to create a unique design for your business. It easily integrates with any forum software, allowing you to create and manage your own online community. Over the years it has been perfected to run on almost any PHP webserver without any special software or hardware requirements. The screenshots below will give you a preview of how the admin demo looks like and what kind of features it has.
Currently ocPortal can be downloaded from Github, but it has changed its name to Composr CMS. Composr CMS is a fully featured content management system that provides advanced social, interactive and dynamic functionality. Use the link below to download the source code and set up your own Composr CMS demo. The latest version of Composr CMS available for download is 10.0.15. If you're already using ocPortal version 8 or 9 you can upgrade to Composr version 10. The general approach to upgrading is similar to the process of upgrading between ocPortal releases. However, keep in mind that ocPortal v9 themes are not directly compatible with Composr v10.
Key Facts
| | |
| --- | --- |
| CMS name | ocPortal |
| User rating | |
| CMS Categories | CMS / Portals |
| Current version (stable) | 10.0.15 |
| Latest release date (stable) | Unknown |
| First release date | Unknown |
| License | Unknown |
| Supported languages | Unknown |
| CMS Demo available | (see above) |
| Admin Demo available | (see above) |
| Helpful Links | |
Screenshots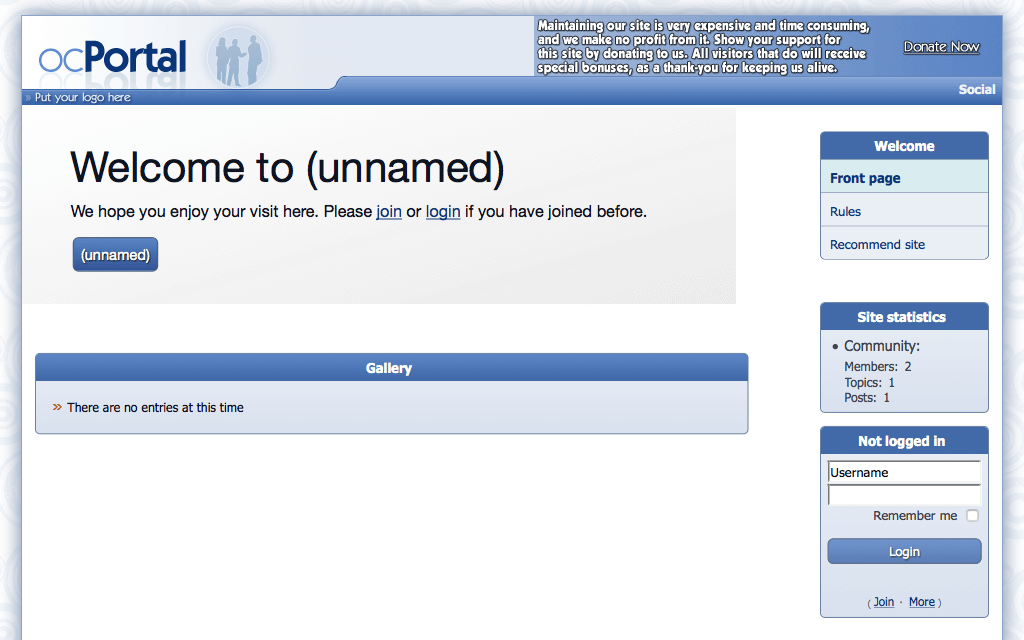 ocPortal Admin Demo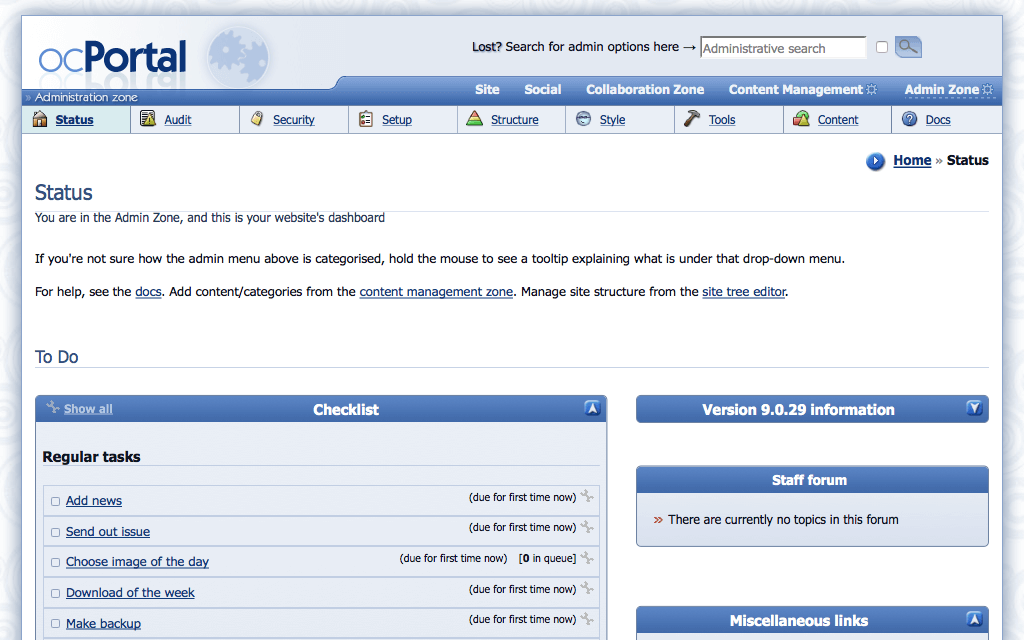 ocPortal Admin Dashboard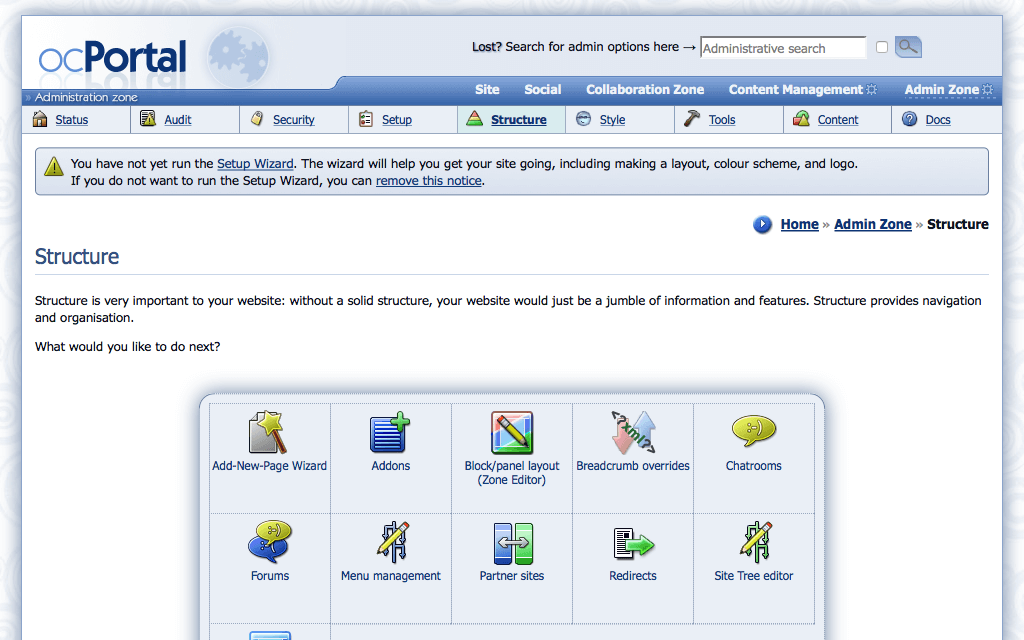 ocPortal Admin Features