Free OrangeHRM demo installation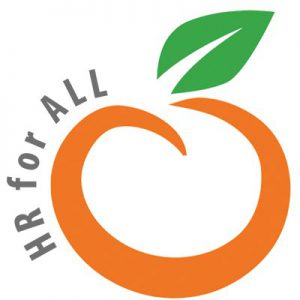 OrangeHRM Logo
Want to quickly see how the open-source software OrangeHRM works? You'll find a free and updated demo installation of OrangeHRM here.
Before using this demo please notice:
Option 1: Shared and self resetting OrangeHRM demo
There is a public demo installation of OrangeHRM which is shared with others and resets itself hourly. You can access it by visiting the following link:
Option 2: Request your own OrangeHRM demo installation
You can request a own demo instance with a lifetime of 24 hours. This is ideal if you don't want to have your settings overwritten by other users of this website. Just use the following form and receive a link to your free custom instance within seconds:
About OrangeHRM
OrangeHRM Open Source is a free open source HR software developed by OrangeHRM, a software company based in Secaucus, New Jersey. The company was founded in 2005 and released the first beta version of the software in January 2006. Two months later OrangeHRM 1.0 was officially released with a lot of cool features like personnel information management, ESS, reports modules and authority levels for users. Since then OrangeHRM features have evolved, bringing new modules and enhancements that helped the project gain a lot of popularity. In 2007 it was ranked the fourth best solution in the category of enterprise projects and received three BOSSIE awards in 2008, 2012 and 2013.
As an alternative to the free open source version, the company also launched a professional and enterprise solution that offers many more OrangeHRM features and modules like personnel time management, performance and training, travel and expense tracker or disciplinary tracking. OrangeHRM open source is dedicated to startup with up to 20 employees, while the professional solution targets small businesses and organizations with greater HR demands. OrangeHRM Enterprise is dedicated to large organizations with international activity.
You can try the OrangeHRM demo available on their official website or signup for a free 30 days trial for the professional or enterprise solution. If you're interested in the open source solution you can login to our OrangeHRM demo by clicking on the links above. The admin demo will walk you through the available features and options to manage your personnel. The screenshots below will also give you a preview of how the online demo looks like.
You can also download the software using the link below and set up your own OrangeHRM demo. Before moving on to the installation process make sure you meet all the server requirements. You will need an Apache HTTP Server 2.2.22 or later, MySQL 5.5 or later and PHP 5.4 or later. If you have everything you need you can read the documentation and then go through the installation steps. This will allows you to customize your online demo and change its appearance using different OrangeHRM themes. You can find OrangeHRM themes available for free that will change the default dashboard color from orange to blue, green or black.
Some examples of OrangeHRM features available in the open source version are the system administrator options that allows you to assign different user roles and define your organizational structure. The personnel information management (PIM) feature helps you store and manage all employee information, and the leave/time off management feature allows you to manage vacation and leave requests from employees. It's also easy to eliminate paperwork when it comes to managing attendance and project timekeeping using the time and attendance management. On your OrangeHRM demo dashboard you will also notice how multiple modules and unified into a single display. The user friendly interface has real-time trend graphs that show a list of pending HR tasks, a quick launch panel and reporting.
With the professional and enterprise solutions you can request the company to customize the HR software to fit your specific business needs, meaning you won't need to install OrangeHRM themes to get a different design of the application. You can also opt in for one of the four different levels of support: Starter, Silver, Gold and Premium depending on your company's needs. OrangeHRM is used by big organizations around the world. Some of the most notable clients that enjoy the OrangeHRM features in their daily activities are ProcessMaker and Identity Automation from US or Circus Computing from Canada.
The latest free open source version available for download is 4.0 which was released on August 15, 2017 under the GNU General Public License.
Key Facts
Screenshots
OrangeHRM demo login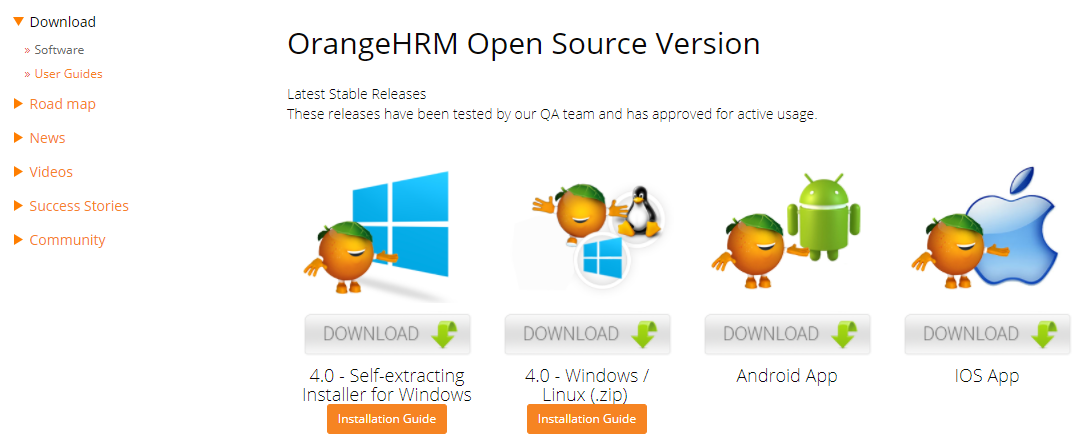 OrangeHRM download

OrangeHRM Admin Demo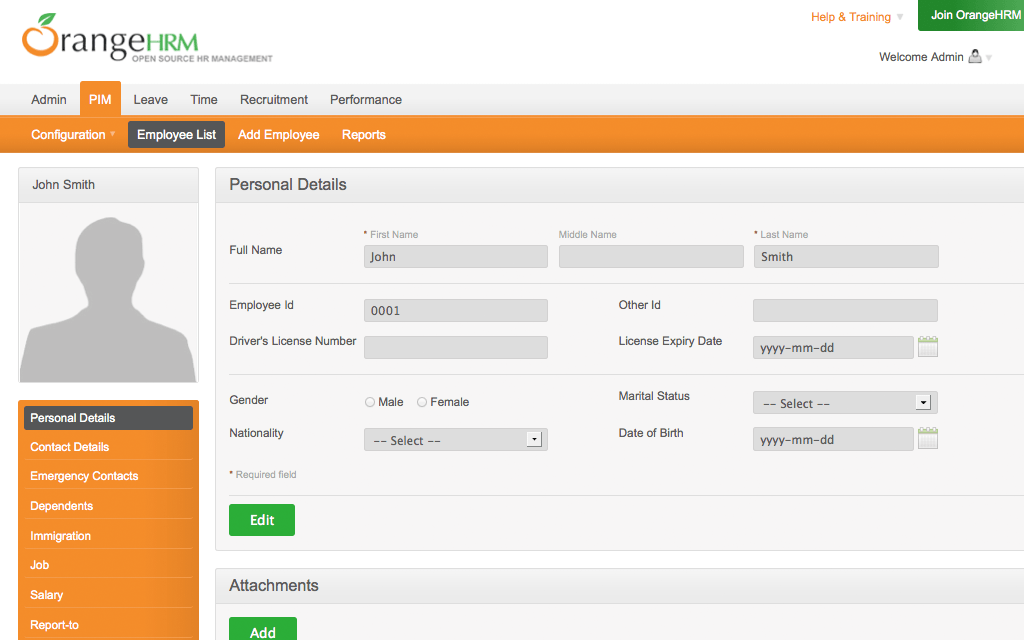 OrangeHRM Admin Demo - PIM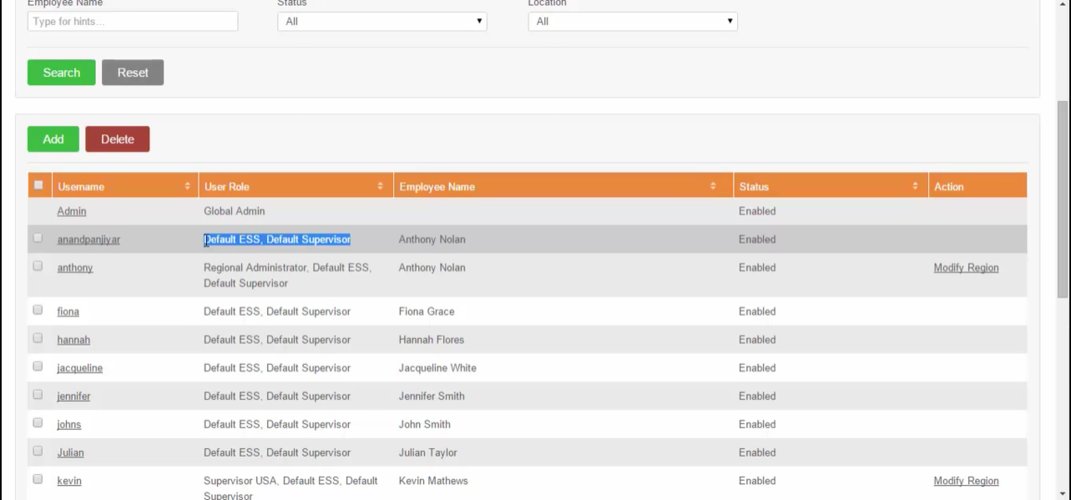 OrangeHRM Admin Demo - User Roles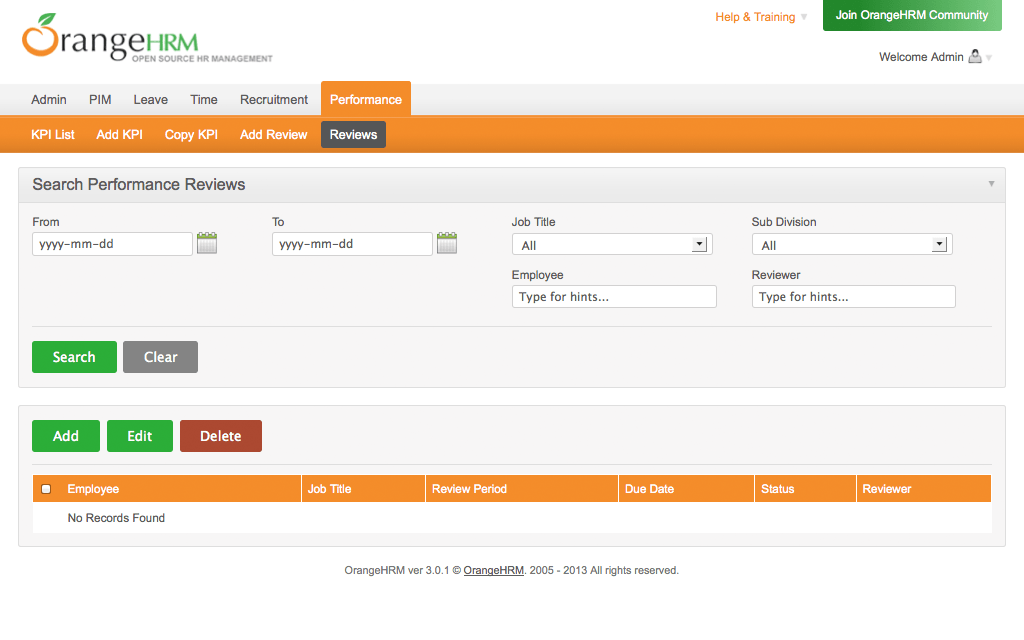 OrangeHRM Admin Demo - Performance Review