Free osCmax demo installation

osCmax Logo
Want to quickly see how the open-source software osCmax works? You'll find a free and updated demo installation of osCmax here.
Before using this demo please notice:
We are currently updating the osCmax demo. Please check back shortly. There will be a new version up soon.
About osCmax
osCmax is a free open source, powerful ecommerce/shopping cart web application providing all the features and customization you need to create a successful online shop. It can be used for small stores, as well as larger websites that need more advanced ecommerce capabilities. Some of the features you'll find in a osCmax demo are products and categories manager, coupons and vouchers, admin interface, payment integration, shipping options and full inventory control and tracking. If you want to create your own demo site you can download it using the link below. After installation you can add additional features to your osCmax demo by installing new modules.
Key Facts
Screenshots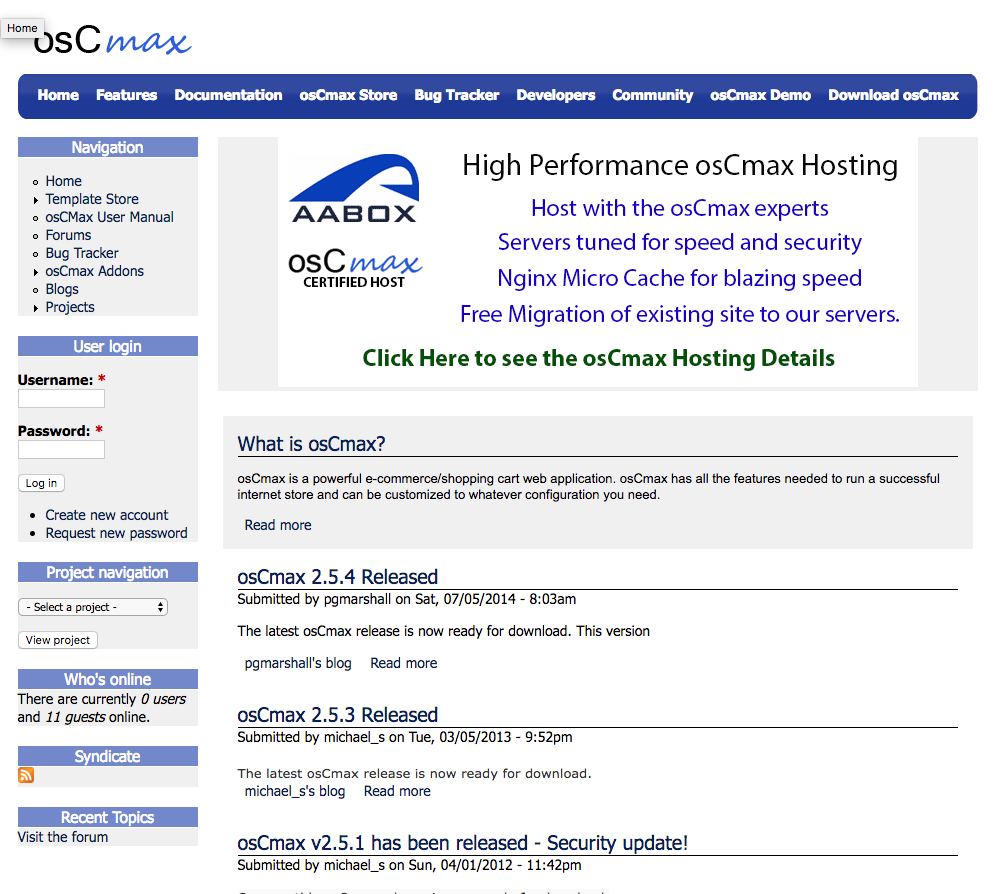 osCmax Website