Free osCmax demo installation

osCmax Logo
Want to quickly see how the open-source software osCmax works? You'll find a free and updated demo installation of osCmax here.
Before using this demo please notice:
We are currently updating the osCmax demo. Please check back shortly. There will be a new version up soon.
About osCmax
osCMax is a powerful e-commerce/shopping cart web application.
There are many advantages to using osCMax as your e-commerce/shopping
cart for your web site. It has all the features needed to run a
successful internet store and can be customized to whatever
configuration you need.
Key Facts
Screenshots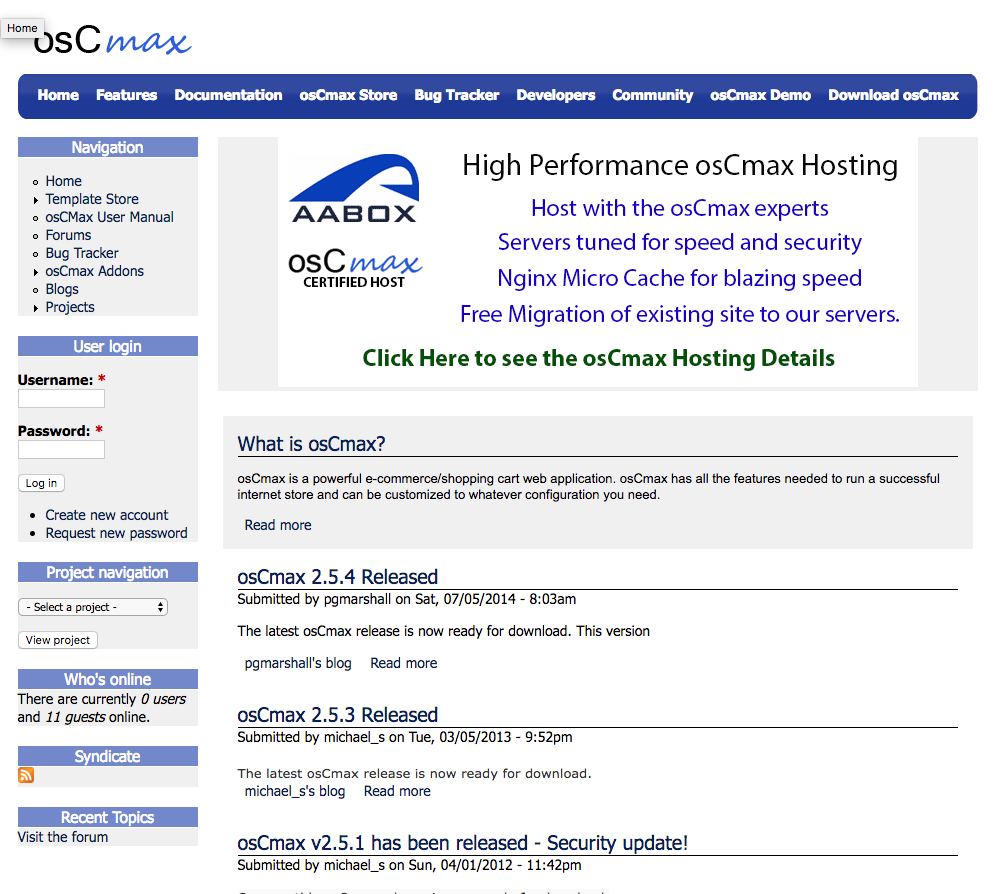 osCmax Website