Free OXID eShop demo installation


OXID eShop Logo
Want to quickly see how the open-source software OXID eShop works? You'll find a free and updated demo installation of OXID eShop here.
Before using this demo please notice:
Option 1: Shared and self resetting OXID eShop demo
There is a public demo installation of OXID eShop which is shared with others and resets itself hourly. You can access it by visiting the following link:
Option 2: Request your own OXID eShop demo installation
You can request a own demo instance with a lifetime of 24 hours. This is ideal if you don't want to have your settings overwritten by other users of this website. Just use the following form and receive a link to your free custom instance within seconds:
About OXID eShop
OXID eShop is a free, open source ecommerce solution built using object oriented programming and PHP. The software is built by the company OXID eSales AG and gets a lot of support from its community of developers and other volunteers. The same company created different versions of OXID eShop, dedicated to mature companies, retailers, beginners and startups. The community has constantly been working on improving OXID eShop features and releasing updated versions of the product.
If you want to get a full OXID eShop review you can follow the link below to download the software and set up your own OXID eShop demo. If you run into any problems during the installation you can check out the tutorials on their official website. Before setting up your OXID eShop demo make sure you comply with server and system requirements. Depending on the number of visitors you can choose a shared hosting package which will be more than enough for a small shop. From OXID eShop version 4.6 on, the minimum required PHP version is 5.2.10 and starting with version 4.8/5.1 on the minimum required PHP version is 5.3.25. OXID eShop requires MySQL client to be at at least version 5.0.33, although higher than 4.0 is still supported. There are some versions that won't work properly due to bugs, but the best thing you can do is to check the documentation before setting up your OXID eShop demo site.
After the successful installation of the software, you can login to the admin demo and start browsing through the OXID eShop features. One of the first things you'll notice is that you can change the appearance of your shop by choosing a different OXID eShop theme. The software uses the Smarty template engine that allows you to generate your unique frontend store. The screenshots below will give you a preview of how you can configure your online demo. If you want the extend the current features of your OXID eShop demo you can write an extension and add it to the modules folder. Contributions to the project are also encouraged, so don't hesitate to become a part of the community if you have the skills required.
Thanks to the object oriented programming architecture this ecommerce software is easy to update and maintain. It can adapt to your needs, allowing your ecommerce business to grow. If you feel like the OXID eShop features offered by the free open source version are not enough for you, you can check out their other packages and choose the right one. The latest version of OXID eShop available for free is 6.0.1 and was released on January 30, 2018 under the GNU General Public License version 3. The software has also been translated to different languages, including Czech, French, Spanish and Russian.
Key Facts
Screenshots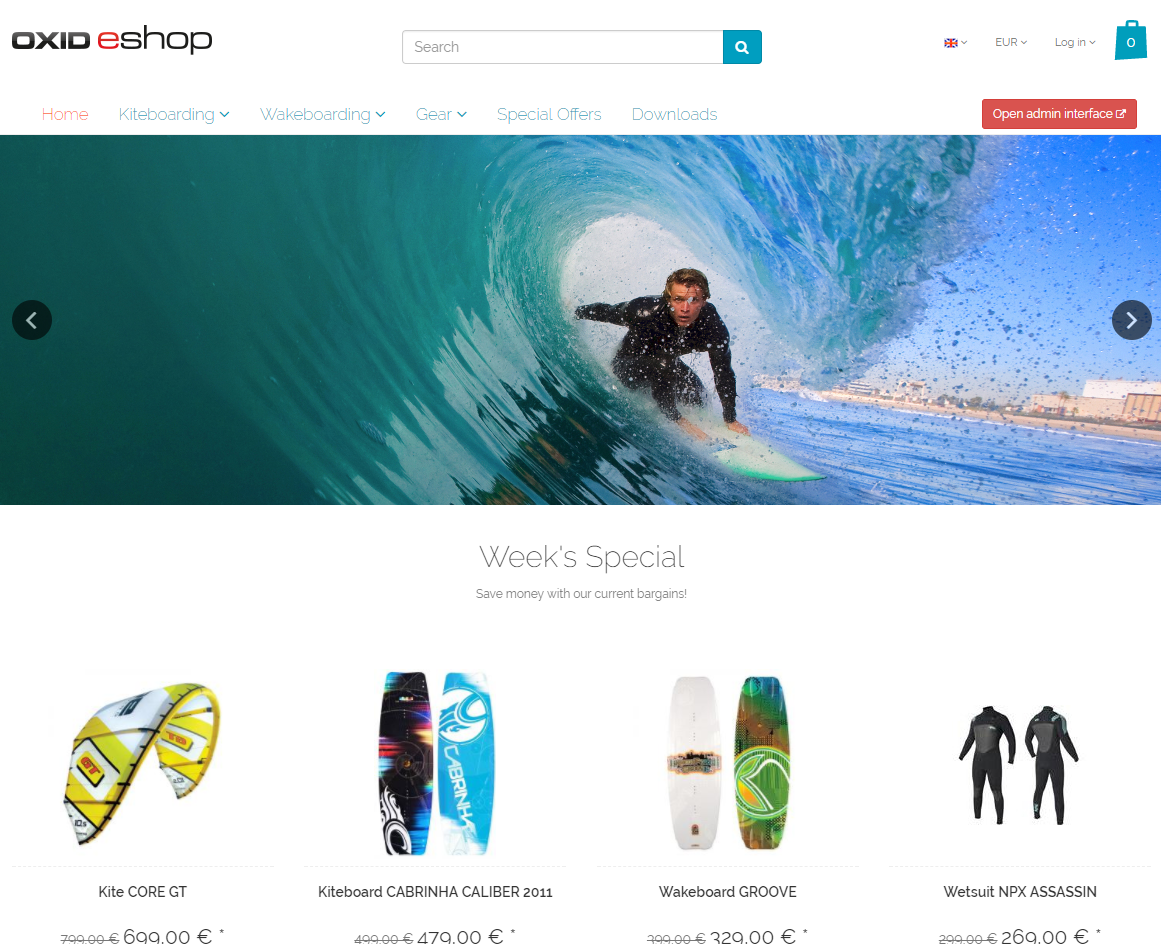 OXID eShop demo shop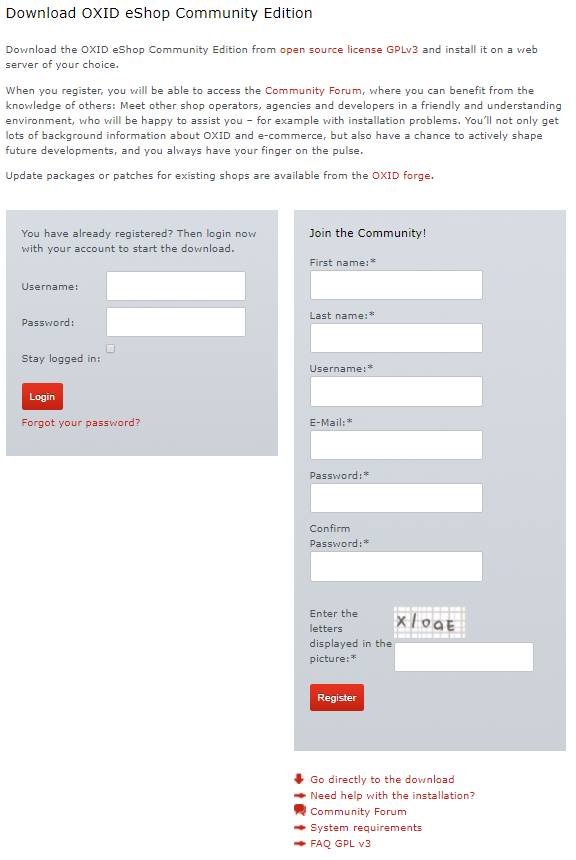 OXID eShop download

OXID eShop Admin Demo - Dashboard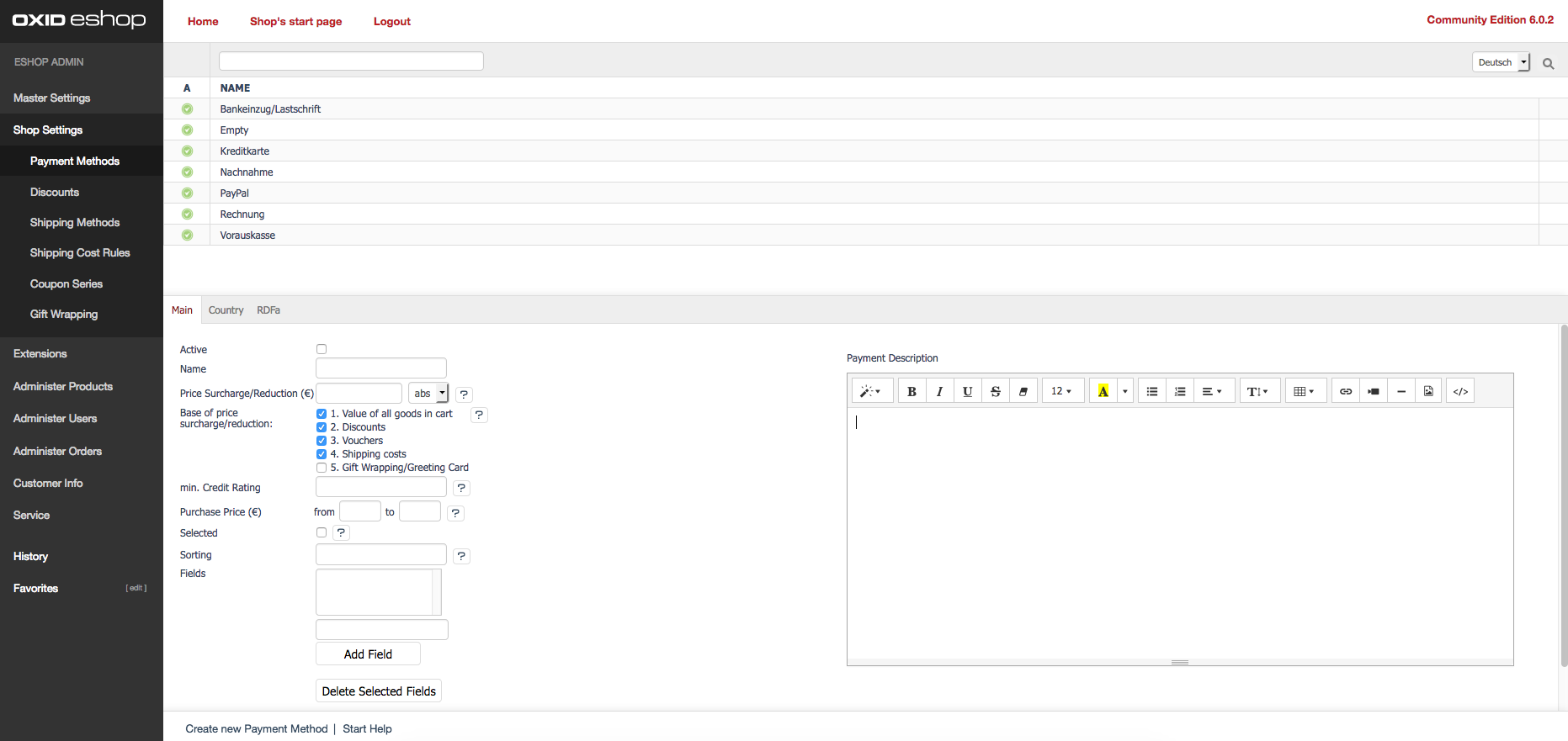 OXID eShop Admin Demo - Payment Methods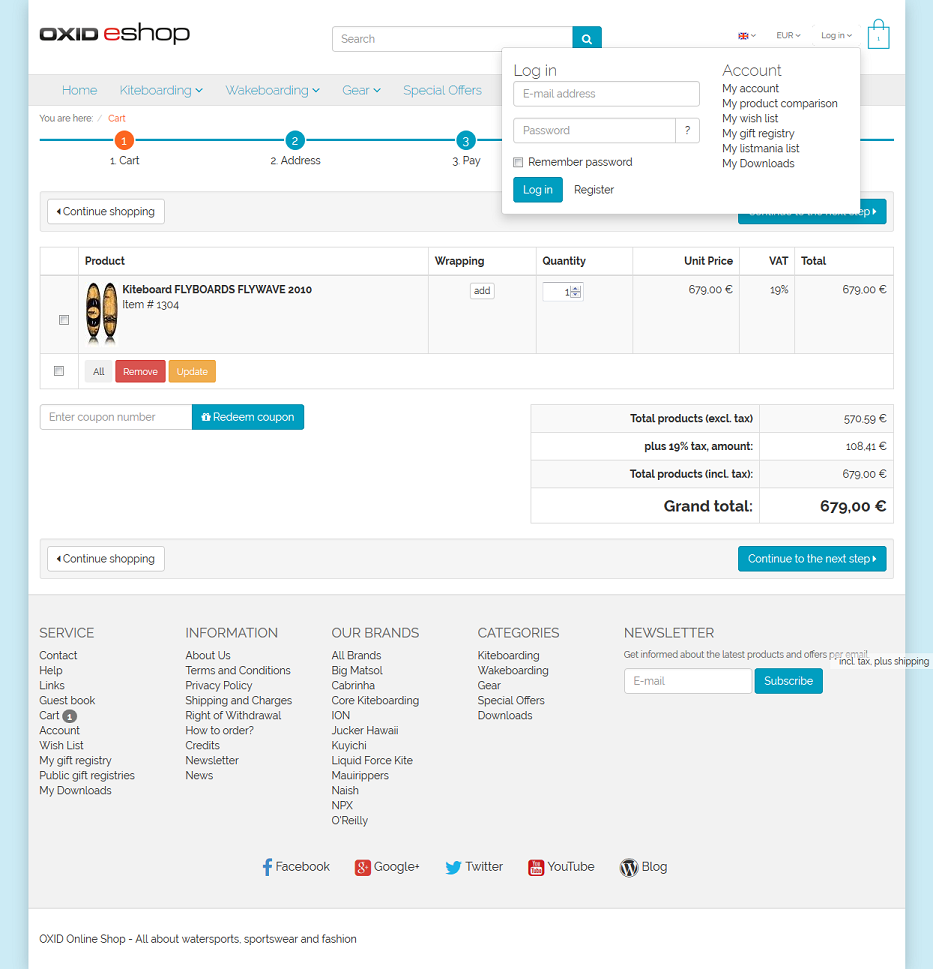 OXID eShop Demo - My Account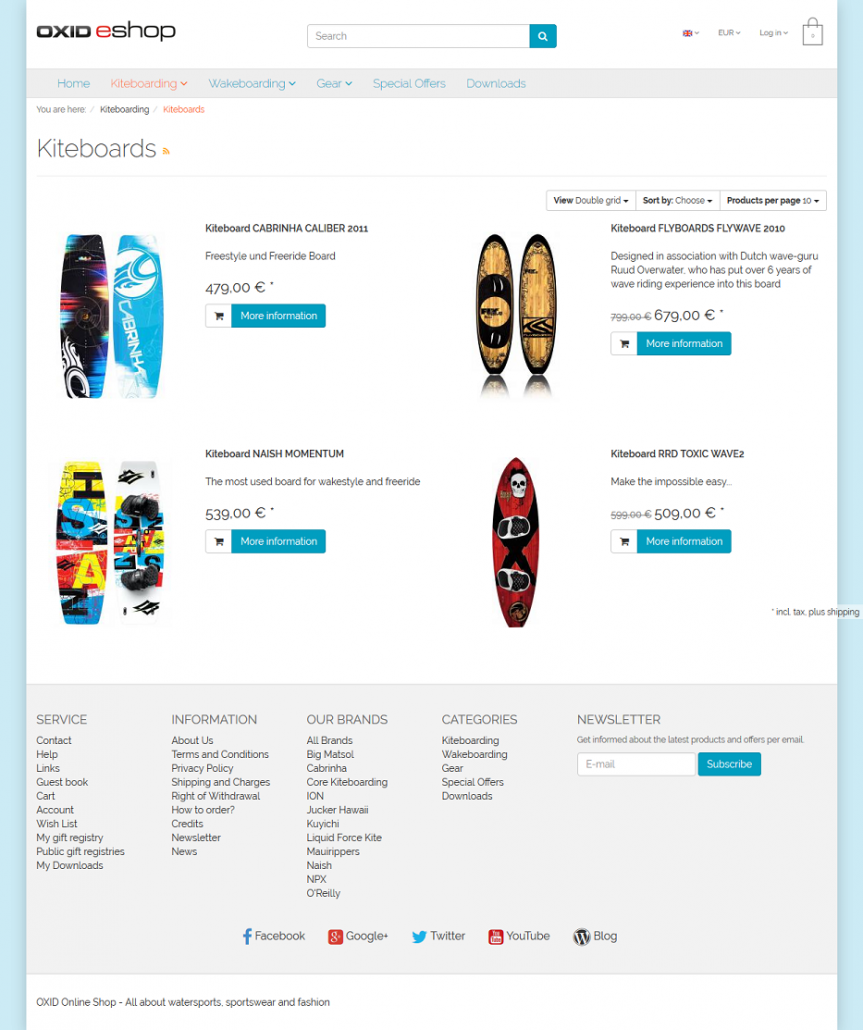 OXID eShop Demo - Products View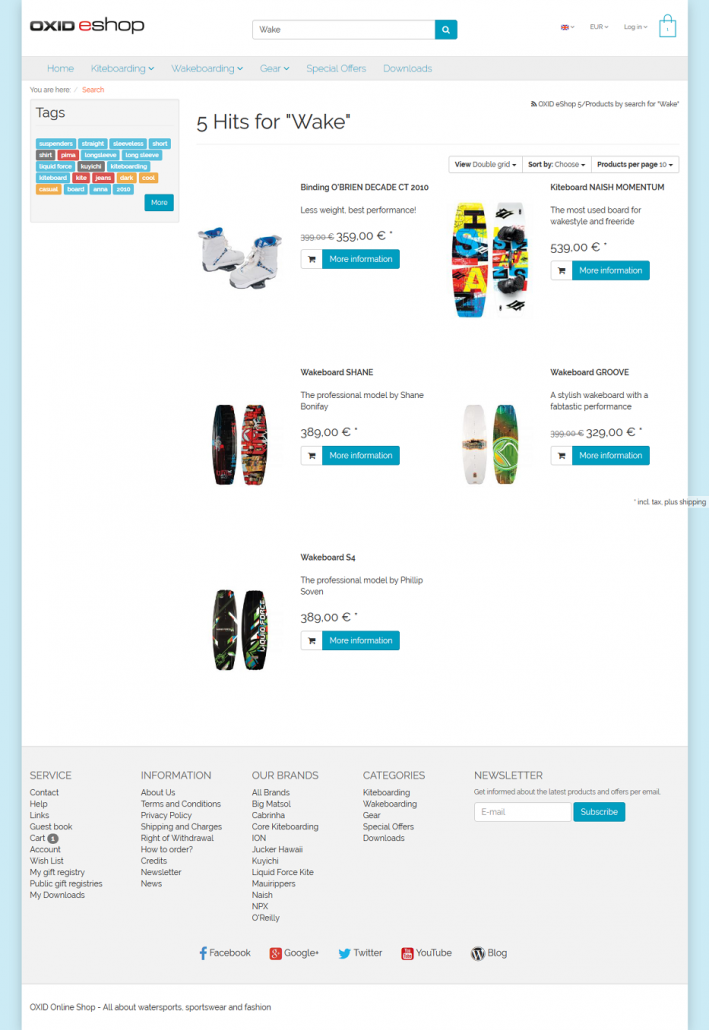 OXID eShop Demo - Products View