Free Zenbership demo installation


Zenbership Logo
Want to quickly see how the open-source software Zenbership works? You'll find a free and updated demo installation of Zenbership here.
Before using this demo please notice:
We are currently updating the Zenbership demo. Please check back shortly. There will be a new version up soon.
About Zenbership
Zenbership is a completely free, open source membership CRM platform, created to help online businesses with the completion of certain tasks by providing management and automatization. It focuses on making sure day to day business operations run smoothly by managing members and offering other useful features. Aside from the CRM, it also comes with a Zendership CMS for page creation, event planning and attendees management, different levels of user permissions or one-click exportable and printable data.
Zenbership CRM installation is pretty straight forward and it must be done directly on your server. The software offers extensive integration features with third party plugins or other softwares, but it also gives you the possibility to customize its appearance to fit your website's look and feel by choosing from a number of themes. Zenbership also offers a variety of eCommerce features like a complete online shop, invoicing, subscription management and secure payments. The screenshots below give you a preview of how the admin demo looks like, while the demo activity panel shows the features provided by the administrative dashboard.
One of the key points that helps with Zendership's popularity is their support. You can either choose standard support that gives you access to emails and tickets system, or the enterprise support where you'll get a dedicated developer who knows how your business is setup. You can send your requirements directly to him and he will give you a full review of the system, set up an online demo or walk you through the admin demo.
Once you download an install Zenbership you can also move on to template branding, which basically means you can customize the Zenbership themes "take on" your company's existing branding. The last version of Zenbership is 115 and was released on November 17, 2017.
Key Facts
Screenshots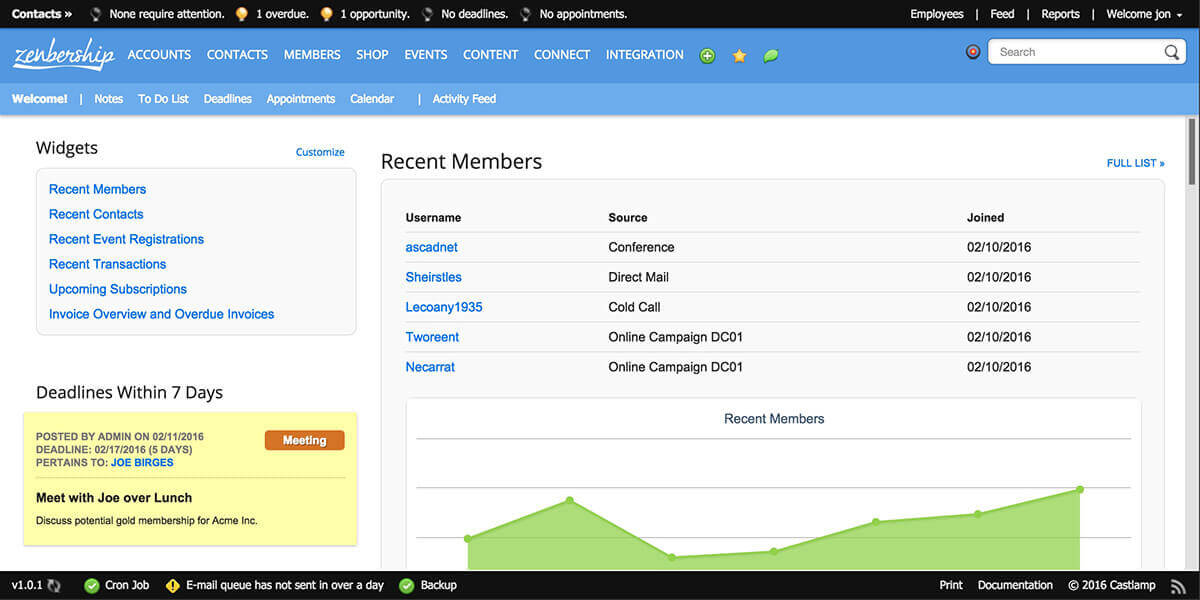 Demo admin panel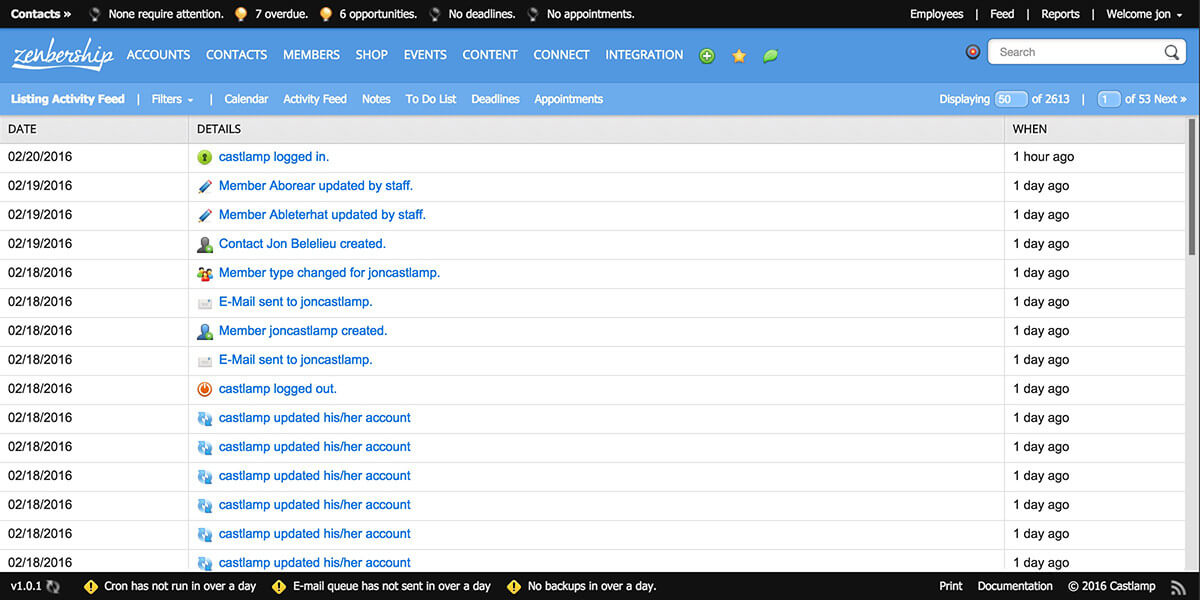 Demo activity panel