Free OneFileCMS demo installation
Want to quickly see how the open-source software OneFileCMS works? You'll find a free and updated demo installation of OneFileCMS here.
Before using this demo please notice:
We are currently updating the OneFileCMS demo. Please check back shortly. There will be a new version up soon.
About OneFileCMS
OneFileCMS is a free open source content management system developed using PHP and JavaScript as programming languages and doesn't require a database to run. It comes with a simple, basic editor that allows you to maintain your OneFileCMS demo is-browser without any external software. Other features you will find in a demo site are multi-language support, directory listing by different filters, adjustable idle time before auto-logout and the ability to add a WYSIWYG editor as a plugin. The installation process is extremely easy at it is just one file and all you have to do is login with the predefined credentials. You can set up your own OneFileCMS demo by download it from Github using the link below. The screenshots will give you a preview of how a demo site looks like. The latest version available for download is 3.6.13 and was released on October 9, 2017.
Key Facts
Screenshots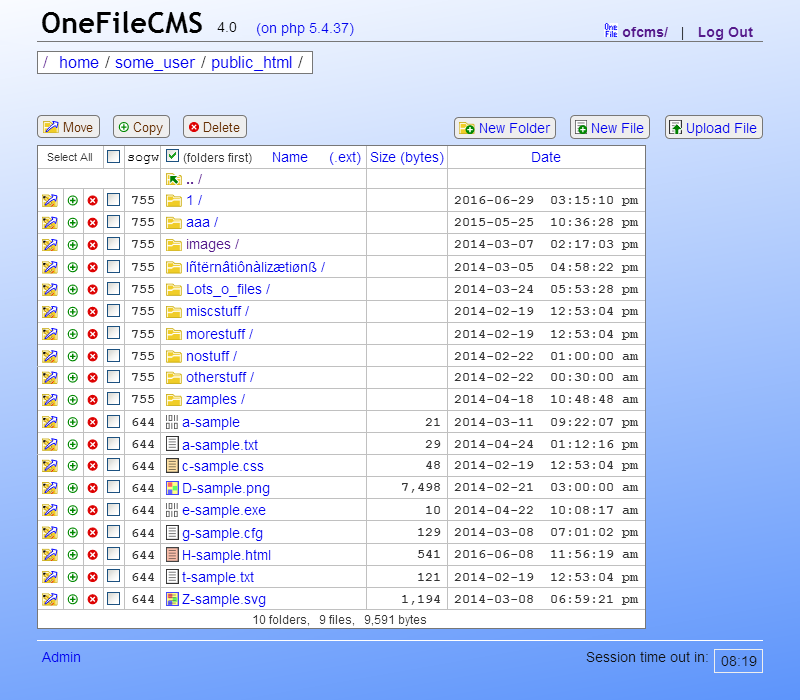 OneFileCMS preview 1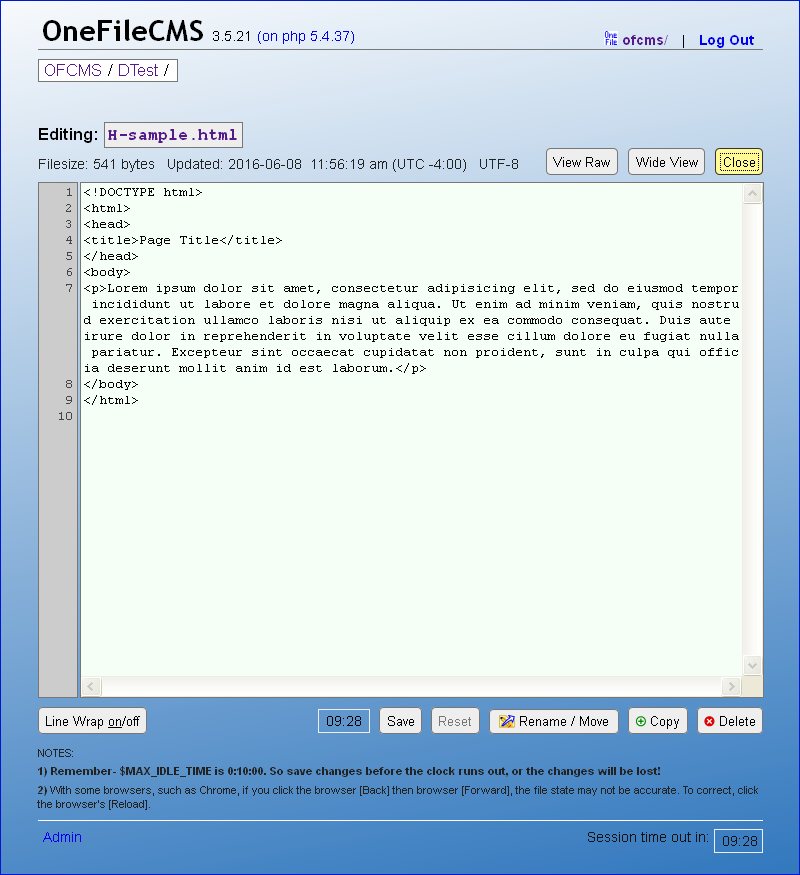 OneFileCMS preview 2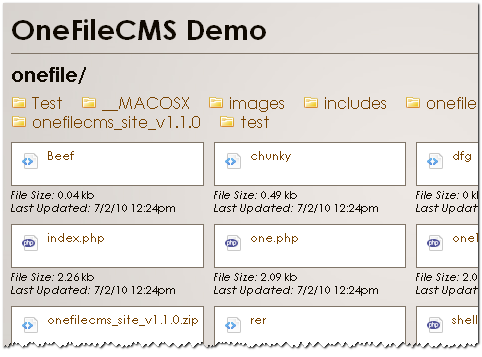 OneFileCMS Directory Listing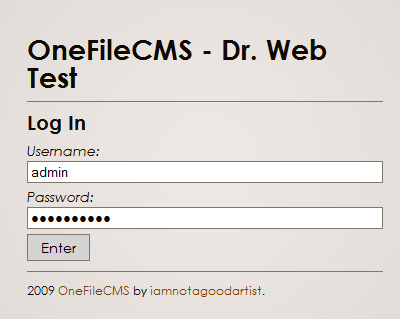 OneFileCMS Login Screen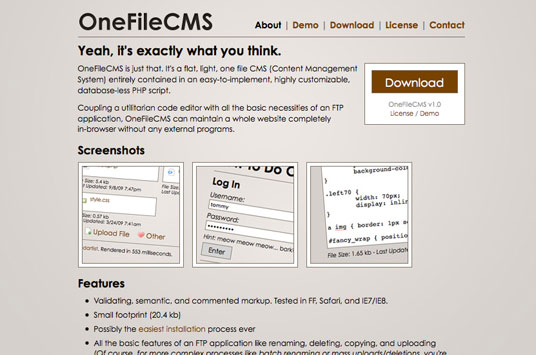 OneFileCMS Demo Site