Free OneFileCMS demo installation
Want to quickly see how the open-source software OneFileCMS works? You'll find a free and updated demo installation of OneFileCMS here.
Before using this demo please notice:
We are currently updating the OneFileCMS demo. Please check back shortly. There will be a new version up soon.
About OneFileCMS
OneFileCMS is just that. It's a flat, light, one file CMS (Content Management System) entirely contained in an easy-to-implement, highly customizable, database-less PHP script.
Coupling a utilitarian code editor with all the basic necessities of an FTP application, OneFileCMS can maintain a whole website completely in-browser without any external programs.
Features
Validating, semantic, and commented markup. Tested in FF, Safari, and IE7/IE8.
Small footprint (24 kb)
Possibly the easiest installation process ever
All the basic features of an FTP application like renaming, deleting, copying, and uploading
(Of course, for more complex processes like batch renaming or mass uploads/deletions, you're going to want to break out an actual FTP program.)
Gracefully degrading CSS and Javascript
100% re-brandable with title/footer text stored in variables and a modifiable filename
Externally hosted CSS and images for smaller file size
(But you can switch it out to your own stylesheet if you need to!)
Smart alert if you try to leave without saving your edits
Note
OneFileCMS was designed to be installed in a site's root, which OpenSourceCMS doesn't really support. Because of this, some specific things in the demo site and the backend that require relative paths may not work 100%… They will work when you install it on your site, though!
Key Facts
Screenshots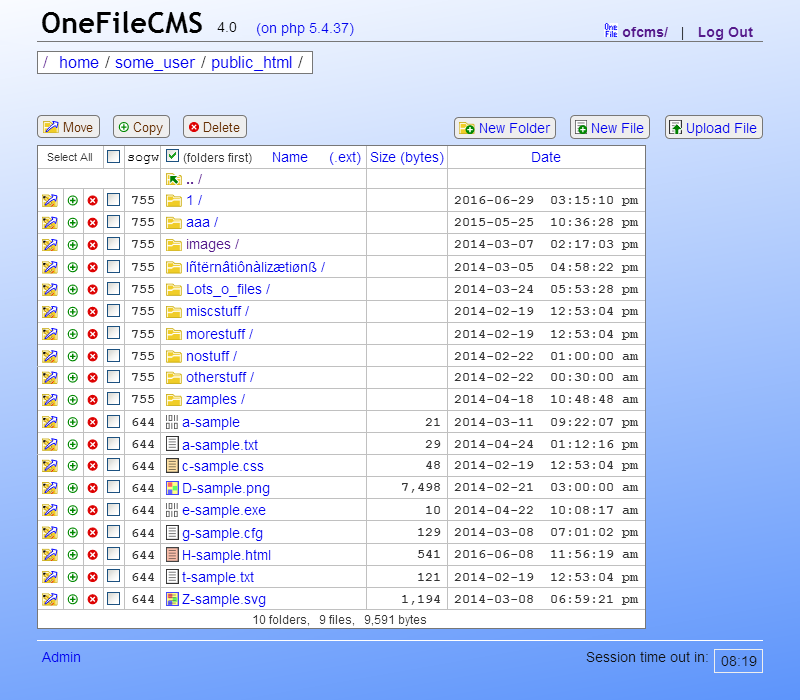 OneFileCMS preview 1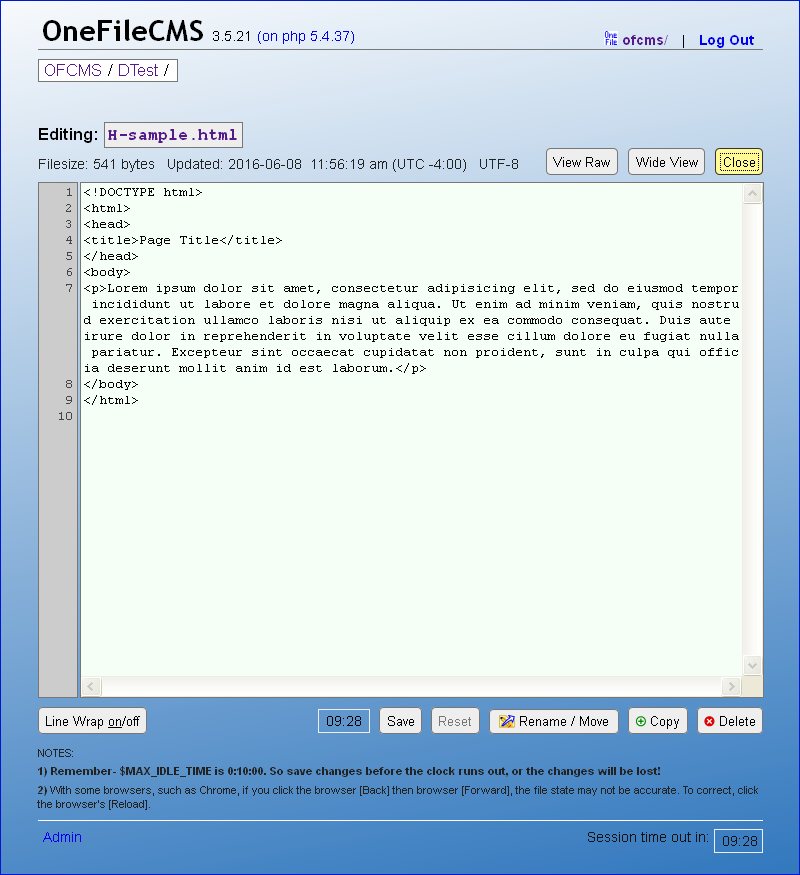 OneFileCMS preview 2