Free WebCollab demo installation


WebCollab Logo
Want to quickly see how the open-source software WebCollab works? You'll find a free and updated demo installation of WebCollab here.
Before using this demo please notice:
We are currently updating the WebCollab demo. Please check back shortly. There will be a new version up soon.
About WebCollab
WebCollab is a light but robust project management tool that comes with an easy installation. Some of the features you will find in a WebCollab demo are tasks and projects management, progress tracking, user management and setting up permissions. If this the type of software you were looking for you can set up your own WebCollab demo site and download it using the link below. The software was created to encourage team work and to spike up productivity. You can have a look at the screenshots below to see how a demo site looks like and what it has to offer. The latest version available for download is 3.4.6 and was released on September 2, 2017.
Key Facts
Screenshots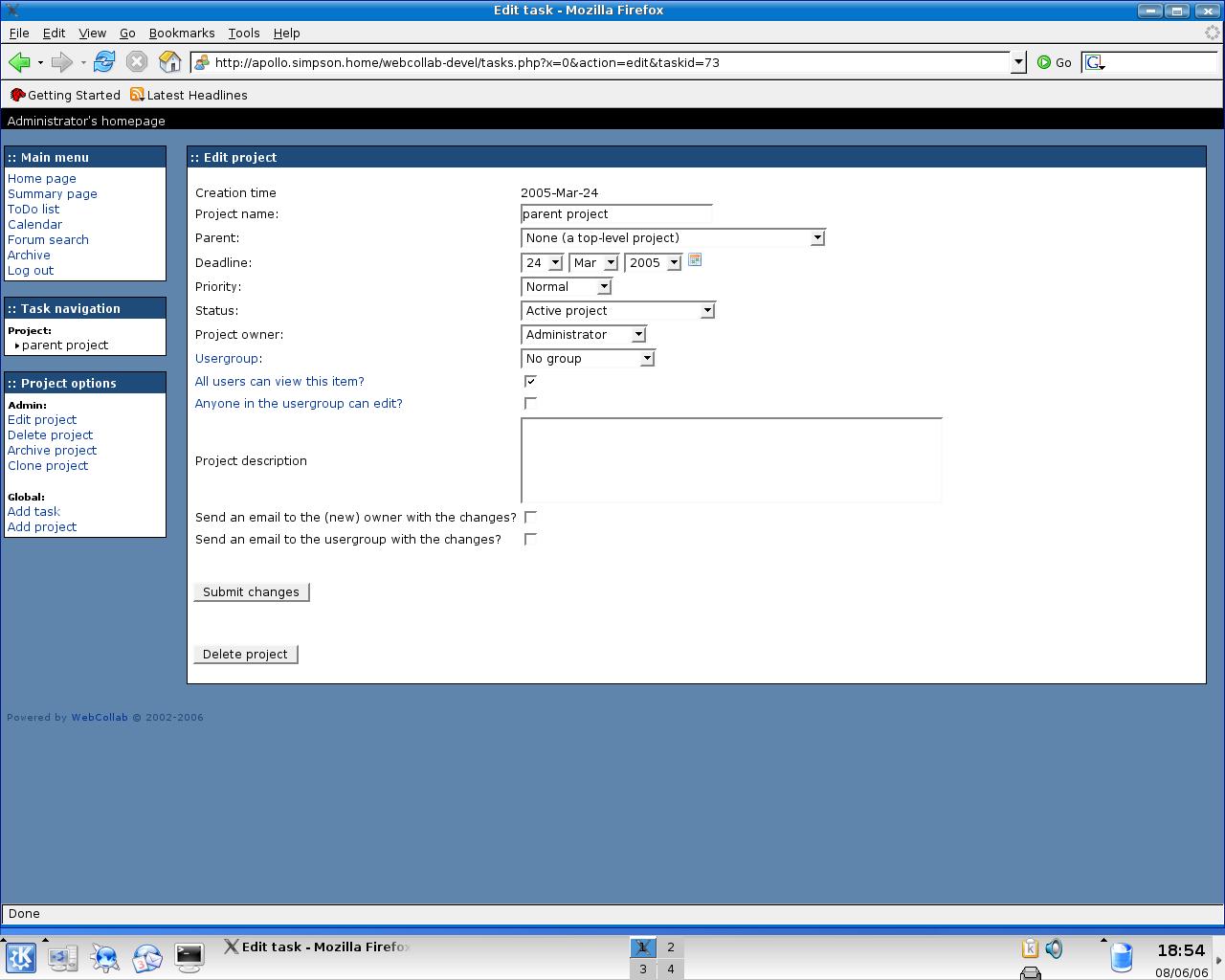 WebCollab preview 1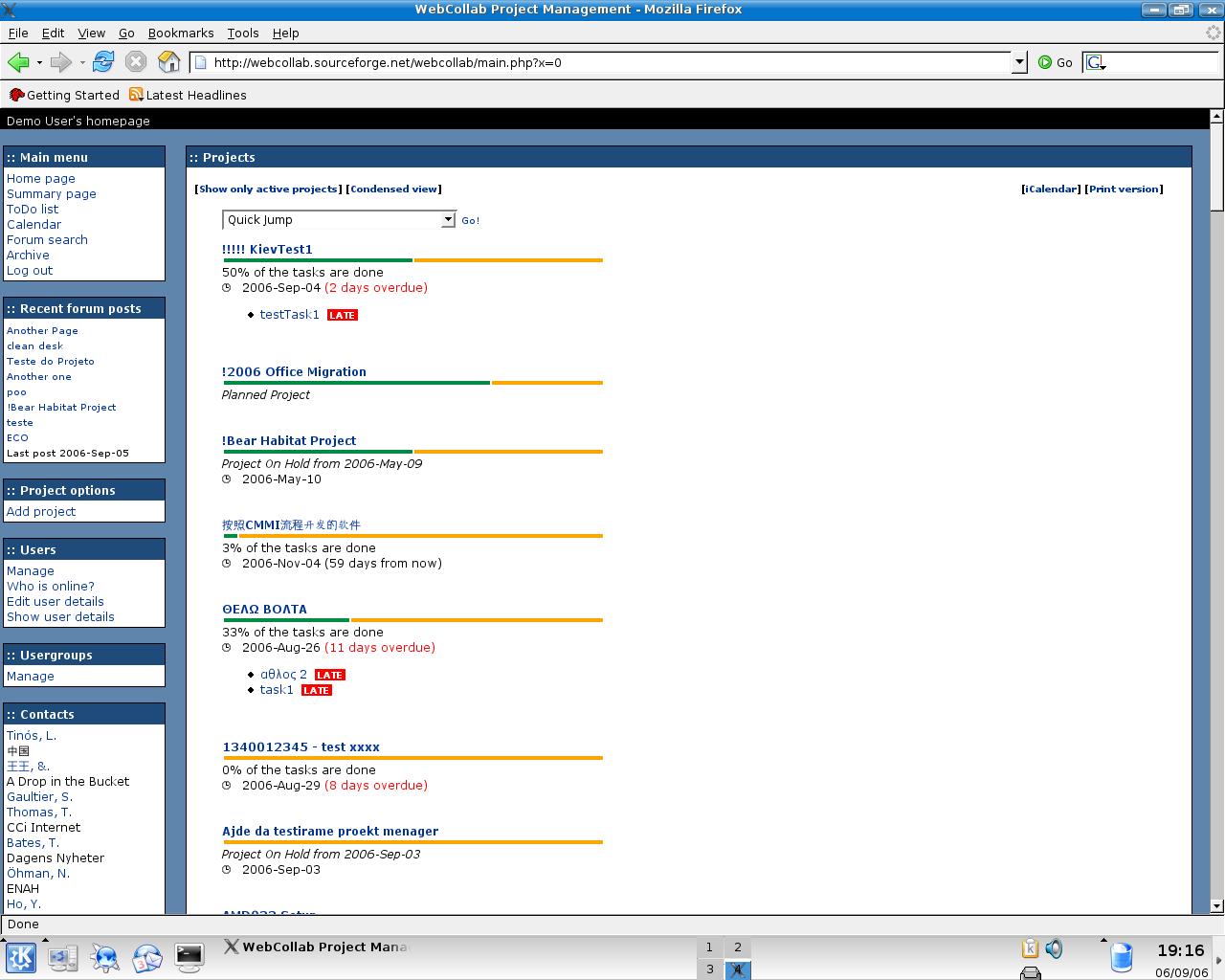 WebCollab preview 2