Free Collabtive demo installation

Collabtive Logo
Want to quickly see how the open-source software Collabtive works? You'll find a free and updated demo installation of Collabtive here.
Before using this demo please notice:
Option 1: Shared and self resetting Collabtive demo
There is a public demo installation of Collabtive which is shared with others and resets itself hourly. You can access it by visiting the following link:
Option 2: Request your own Collabtive demo installation
You can request a own demo instance with a lifetime of 24 hours. This is ideal if you don't want to have your settings overwritten by other users of this website. Just use the following form and receive a link to your free custom instance within seconds:
About Collabtive
Collabtive is an open source web based project management software created using PHP5, JavaScript and AJAX elements that enrich the user experience. The project was started in November 2007 by a team of professional volunteers to help virtual teams work in close collaboration. In its essence, Collabtive provides an alternative to other project management tools like Basecamp, Asana or Trello, by offering similar features.
In terms of installation, you can either choose an internal server or the cloud. Server requirements are PHP 5.4 and MySQL 4.1 or 5.x, or SQLite. Collabtive is compatible with all major browsers and if you're interested in getting a full review you can check out the Collabtive demo using the links above. The screenshot below gives you a preview of all the features offered by Collabtive. The latest version, 3.1, was released in September 2017 and some of its features include unlimited number of projects, milestones, tasks and user profiles, as well as time tracking, messaging, email notifications and file management. If you log in to an admin demo you'll see that you can download time tracker reports in PDF format or export activity logs in Excel format. You can also choose your own themes and customize the way your Collabtive online demo looks like.
Collabtive was released under the GNU license, is translated to over 35 different languages and you can choose an individual service plan depending on your needs in terms of installation and customization. A number of plugins that expands its functionality are also available at an additional cost. Some plugins examples include a mobile web app, project templates or audio/video conference.
Key Facts
| | |
| --- | --- |
| CMS name | Collabtive |
| User rating | |
| CMS Categories | Groupware |
| Current version (stable) | 3.1 |
| Latest release date (stable) | 09/19/2017 |
| First release date | 11/01/2007 |
| License | GNU General Public License version 3 |
| Supported languages | English, Arabic, Bulgarian, Catalan, Chinese, Croatian, Czech, Danish, Dutch, Estonian, Finnish, French, German, Greek, Hebrew, Indonesian, Italian, Japanese, Lithuanian, Norwegian, Polish, Portuguese, Romanian, Russian, Serbian, Slovak, Slovenian, Spanish, Swedish, Turkish, Ukrainian, Vietnamese |
| CMS Demo available | (see above) |
| Admin Demo available | (see above) |
| Helpful Links | |
Screenshots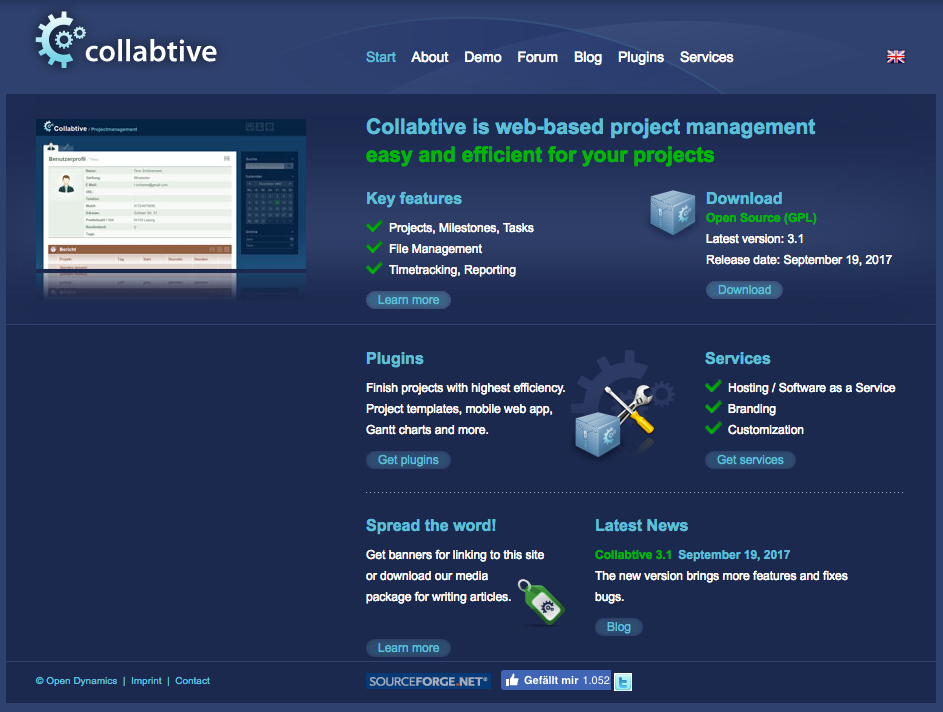 Collabtive website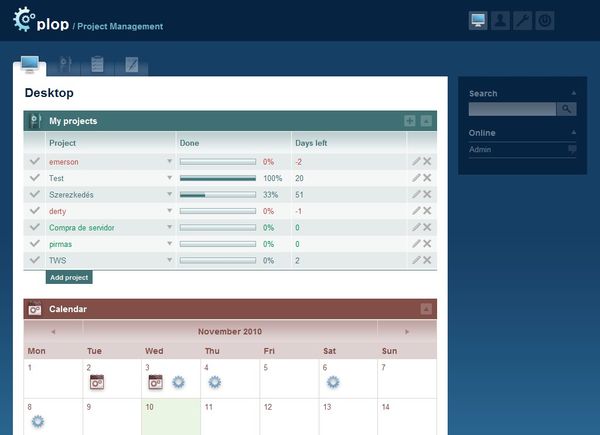 Collabtive Administration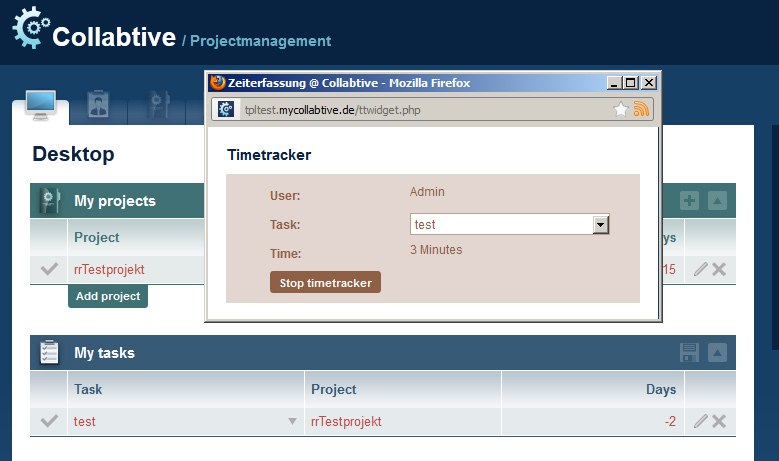 Collabtive Administration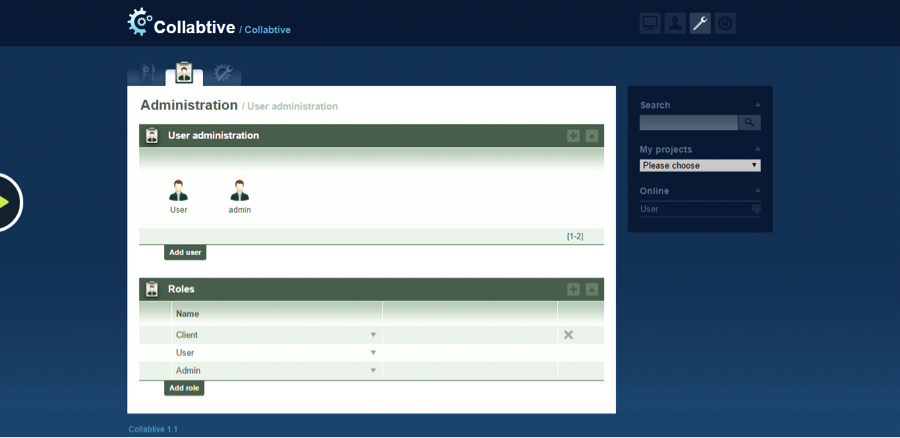 Collabtive User Management