Free BoltWire demo installation

BoltWire Logo
Want to quickly see how the open-source software BoltWire works? You'll find a free and updated demo installation of BoltWire here.
Before using this demo please notice:
We are currently updating the BoltWire demo. Please check back shortly. There will be a new version up soon.
About BoltWire
Boltwire CMS is a free content management system that uses PHP as a programming language that comes with a quick installation and many features. Some examples include robust wiki markups, ability to extend its functionality, multi language support, mobile and print friendly and advanced forms processing. It was first released on January 2, 2008 and has completed 5 development cycles since then, improving its features. The screenshots below will give you an idea of how a BoltWire demo looks like, but you can also download the software and create your own BoltWire demo. BoltWire CMS was designed to help create robust web applications fast. The latest version available for download is 6.0 and was released on February 14, 2018.
Key Facts
| | |
| --- | --- |
| CMS name | BoltWire |
| User rating | |
| CMS Categories | Wiki |
| Current version (stable) | 6.0 |
| Latest release date (stable) | 02/14/2018 |
| First release date | 01/02/2008 |
| License | BOLTWIRE LICENSE |
| Supported languages | English, Afrikaans, Arabic, Bulgarian, German, Spanish, French, Italian, Japanese, Russian, Swedish, Chinese (Simplified), Chinese (Traditional), Zulu |
| CMS Demo available | (see above) |
| Admin Demo available | (see above) |
| Helpful Links | |
Screenshots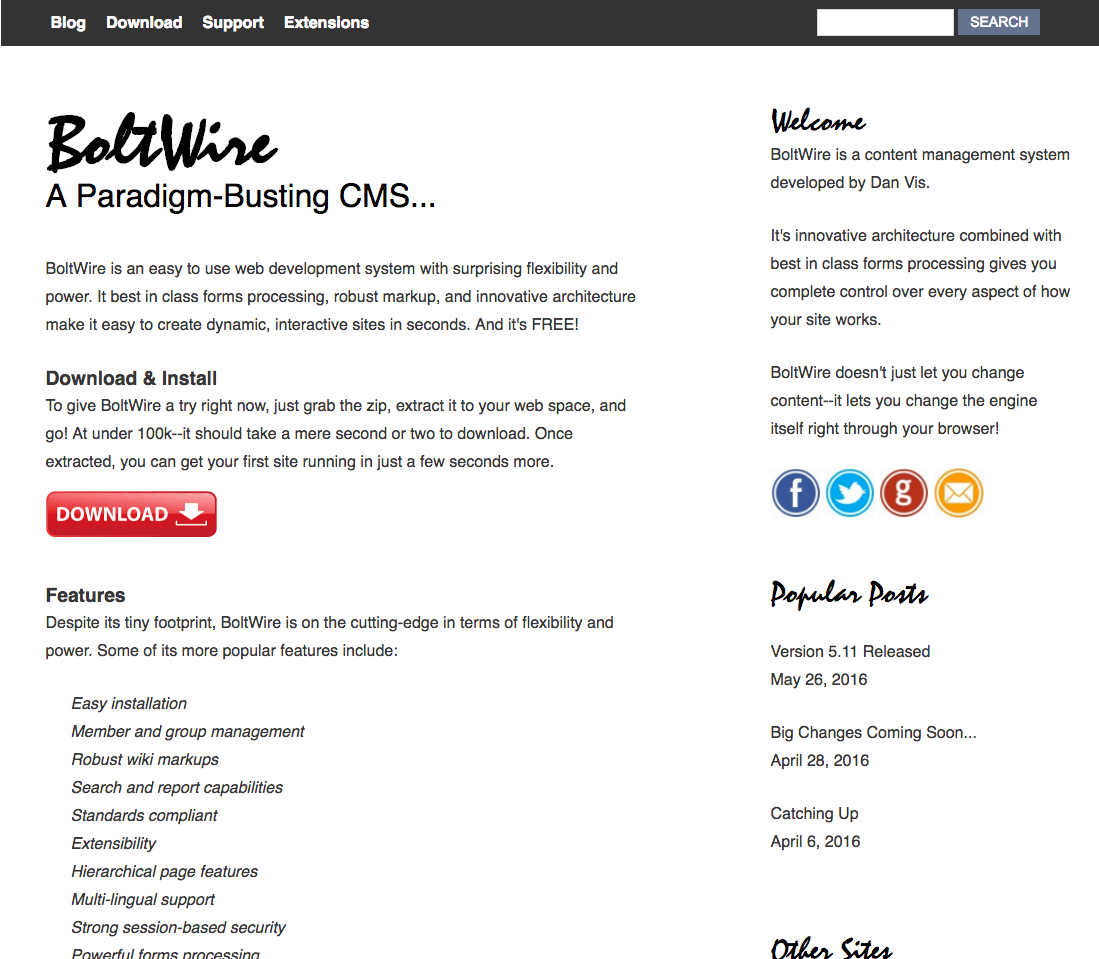 BoltWire website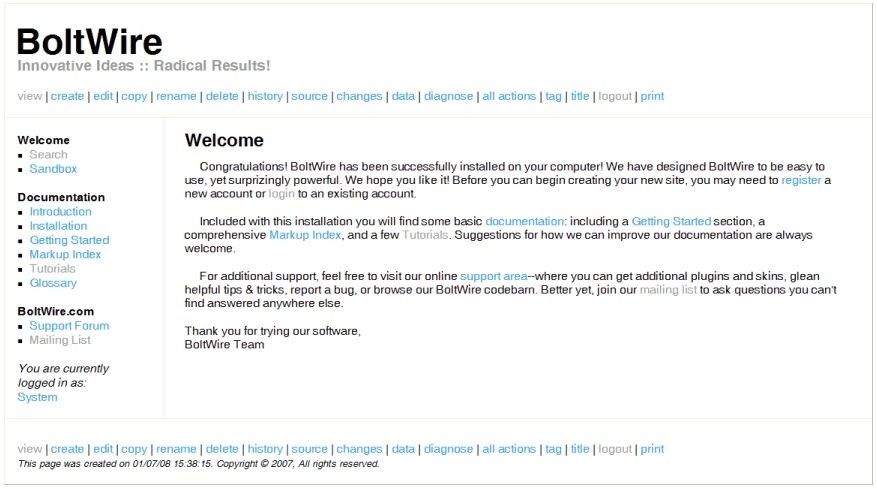 BoltWire Demo Installation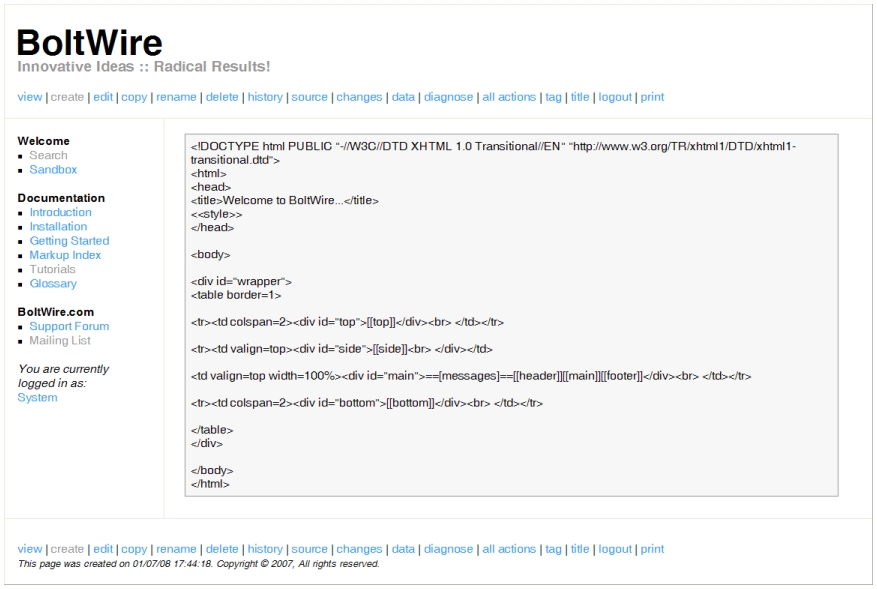 BoltWire Demo